Pacific Northwest | Columbia River | San Juan Islands Cruises
7 Night Adventures | May - Oct
From the winding channels of the San Juan Islands to the inlets of coastal Washington, meanderings in the Pacific Northwest put you somewhere unique. Out here, a hike for every level means just that. Casual beachcombers can poke around tide pools. Or, if a rigorous hike is more your style, the temperate rainforest calls. Listen and find your place.
Go on a deep exploration of the San Juan Islands, South Puget Sound, and Deception Pass. Get a true taste of the Pacific Northwest on tidepool walks and hikes in temperate rainforests and to towering vistas. With great blue heron, owls, and other birds of the Salish Sea plus the whales, seals, porpoise and sea lions under the water, there's wildlife all around.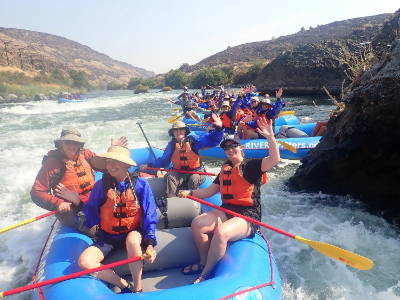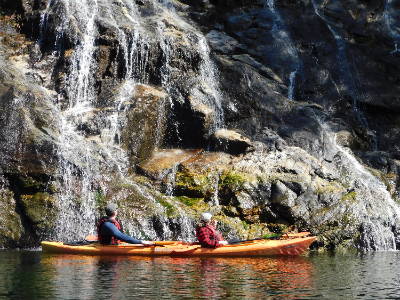 San Juan Islands and Olympic National Wilderness 7 Nights
From $4,895 per person
What To Expect In The Pacific Northwest
As your ship noses into coves and inlets, watch for eagles, bears, porpoises, orca, and sea lions from the bow deck. This is a wild world of natural wonder. Explore islands, hike in rainforests and up mountains, paddle in Puget Sound waterways and the San Juan Islands, and watch for birds, orca, and other marine life.
Included in your fare:
Group transfers and baggage handling between airport/vessel on embark/disembark day
Entry fees to national parks/preserves
From-the-vessel adventure activities and equipment
Exclusive activities and shore visits
All meals aboard the vessel
Premium wine, beer and liquor (excludes super-premium wines)
Non-alcoholic beverages
Wellness amenities
Onboard expedition/heritage guides and guest experts
Refer to your final guest documents for any additional inclusions specific to your itinerary and vessel
Not included in your fare:
Airfare to and from your home city
Discretionary gratuities to vessel's crew
Travel protection
Optional excursions and land tours
Port taxes/fees (except La Pinta)
"The ability of a small boat to maneuver into hidden places makes for an unforgettable experience." — Patricia G, Park Ridge, IL
"This was perfect for us! Like everyone we met on board, we would not consider a cruise with thousands to be a vacation. We made friends each night in the lounge and it felt like a dinner party. The flexibility of the captain and our guides was a fantastic touch. Being able to go into places where it was just our boat was very special." — Richard L, Kamas, UT
"Everything was awesome! Best crew, best views, best adventure. I'm gonna miss this vacation!"
— Ally P, Poway, CA
our own bubble in the wild. And we'll do our darndest to keep it that way. Prior to getting on board an UnCruise, precautions are taken to ensure guests and crew alike arrive healthy and the risk of spreading a bug is minimized during your cruise. Crew members are fastidious about cleaning and safety protocols. Check out our triple testing protocols.
No queuing up hoping to get in on the action or FOMO. Everyone is part ofthe adventure. There is room for everybody no matter how you choose to spend your time. Kicked back or go, go, go. Presentations from your expedition team can happen outside on deck or in the lounge. And on most boats, you can even listen in from your cabin. Check out the full experience.
Share a laugh and cocktail in the lounge with your new comrades. Chat up your captain and mates on the open bridge. Watch for wildlife or take a quiet moment on the bow. See more details.