Loyalty Rewards and Benefits
Join the UnCruise Family
Loyalty Has its Rewards!

Ready to become an UnCruiser? We love that you're here and excited for more! It's the ultimate compliment when you choose to sail again or recommend UnCruise Adventures to friends and family. And being an UnCruiser (that's you) has its advantages. See our loyalty benefits below and contact our Adventure Specialists for more details or to claim your savings at sales@uncruise.com.
Take a Look at UnCruise Loyalty Savings

Become a Beyond the Buoy Member and get additional benefits and personalized service. Receive your Beyond the Buoy logo jacket and access to our dedicated loyalty expert.
The more you sail, the more you save!
Save $200 per person on your 2nd cruise, $350 on your 3rd, $500 on your 4th and $700 on your 5th (or more) cruise! Book your 10th cruise, and sail with us for FREE! (excludes Galapagos)
Have a question? Ask our specialists at sales@uncruise.com.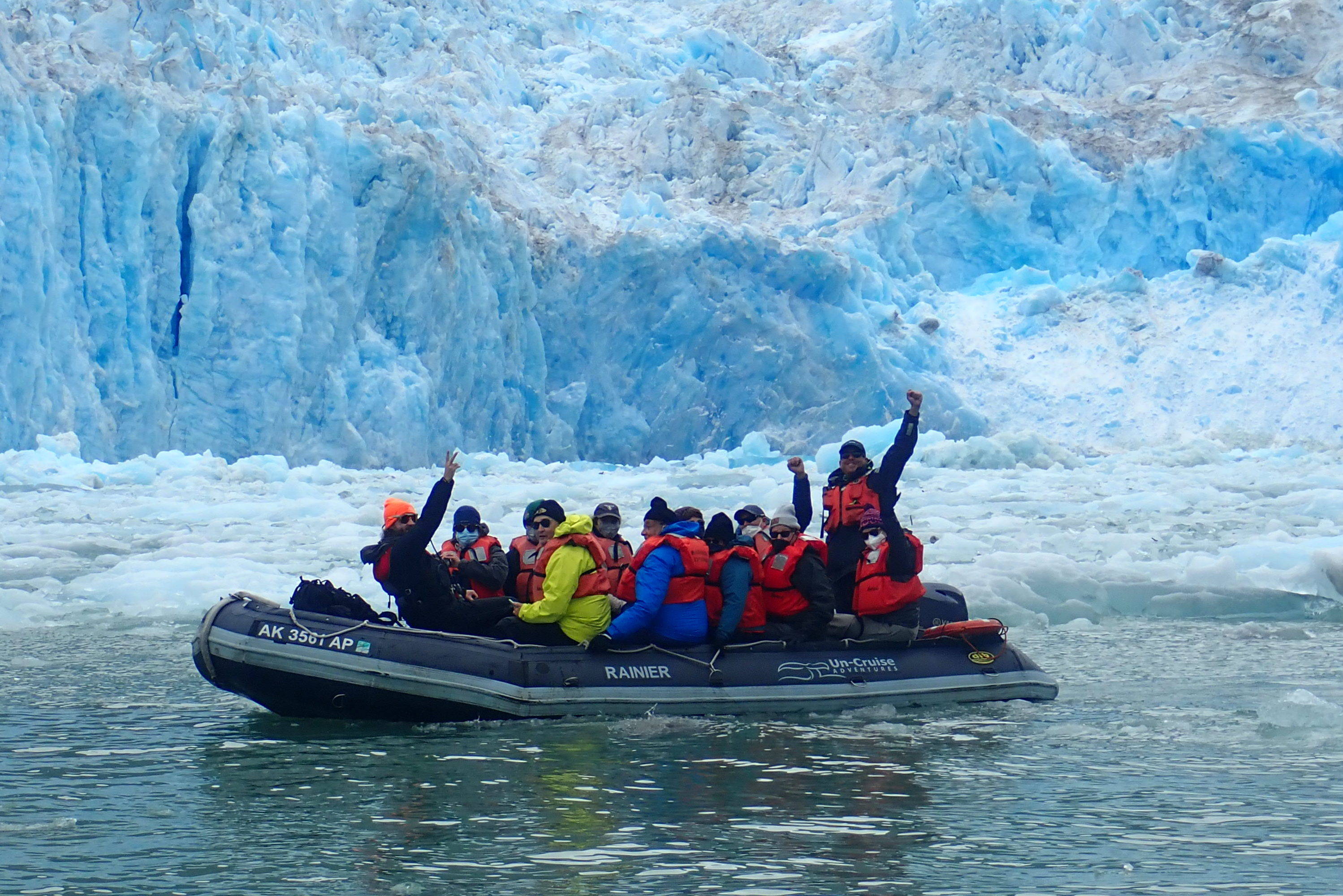 There's More with Refer a Friend Savings  

Our guests are our best advertising. We know you will love the trip and tell all of your friends and relatives about it - heck, the trip will probably be on your Christmas card! So here are some rewards for spreading the word and getting you back onboard for more adventure. Set yourself apart!
When you refer someone new to UnCruise Adventures, your friend saves $200 per person on their 1st UnCruise adventure.
Once they book, you also receive $200 per cabin referred savings on your next cruise.
Send us many friends and watch your savings grow!
You can apply a maximum $1,000 per cabin Refer-A-Friend Savings to your next booking, but there's no limit to how much you can bank. Keep referring, keep saving!
Sign Up Onboard and Receive Our
Next Adventure Savings

Just a few days in, you knew you'd be back. When you know, you know. Put down your deposit for that next trip while you are still on board, and save more! We offer an exclusive $750 per person onboard savings when you sign on with a deposit for your next UnCruise before you disembark. It's easy, place a $250 per person deposit with the hotel manager and join the next adventure program. No need to choose your destination or future date yet, you have three years to book and travel with your Next Adventure Savings deposit.
Past guests also get significant savings on group and charter bookings. Reserve the whole ship, bring the whole family, take the team on a getaway or plan your next family reunion. We are here to support your booking every step of the way.
Inquire about being a loyal UnCruiser or Beyond the Buoy Member today!
How Can We Help? Send Us a Message