Get to Know Us | Adventure Bios | Our Crew is Simply the Best
The best in the industry—our captains, chefs, guides, hotel and deck staff are individually selected not only for their outstanding knowledge, customer service, and safety skills, but also for their genuinely welcoming and enthusiastic personalities. Our captains and engineers have the certifications and skills to provide you with a safe and confident cruise experience. Our expedition and heritage teams are experienced guides with advanced training in natural and/or cultural history. Our customer service staff is made up of energetic men and women who are as excited about where you're going as you are.
We are here to explore, whether its the splash of a whale tail, sparkling bioluminescence, calving glaciers, and the scent of plumeria in the valley... nestle into corners where nature leads (along with your trusty captain and crew, of course) our culture is strong. Unbeatable activity, expertise, and sunny service—with adventure, place, and connection at the heart of your experience.
When it comes to Captain Dan Blanchard—he's the real thing. Dan grew up in Washington State, living and working on boats since he was a kid. He spent years exploring winding waterways, beachcombing on remote shores, oyster picking and clam digging, and learning to skin dive. Life on the water is part of his genetic makeup.
Dan was a Sea Scout, and National Boatswain Mate at 16. He received his ship Master's License at 18 and has gone on to live a storied-tale from owner of Blanchard Marine to Captain of sightseeing vessels to Director at Cruise West and Vice President of Operations; in 1999, he joined American Safari Cruise, he went on to acquire the company in 2008 launching Innersea Discoveries now known as UnCruise Adventures.  
He is a natural storyteller, enthusiastic skier and cyclist, energetic hiker, world-explorer, accomplished sailor, ocean lover and lover of the natural world. He connects with nature and culture wherever he goes and in May 2013, he was adopted into a native Alaskan Tlingit tribe. He's living the dream he built around his passions and wouldn't have it any other way.
---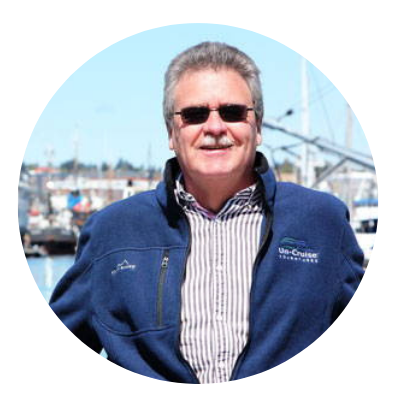 Board Member & Key Advisor
Tim is no stranger to adventure, he acquired a taste for travel as a high school foreign exchange student in Germany, igniting his passion for travel. For the first 20 of his 30 years in the travel industry, Tim worked for Alaska Sightseeing/Cruise West beginning with summer operations in Fairbanks, Alaska and winters as Director of Sales and Marketing in Seattle. Culminating with a 12-year term as Vice President of Land and Marine Operations, before joining American Safari Cruises in 2001. In 2008, he partnered with Dan on the launch of InnerSea Discoveries and after years of dedication retired to an UnCruise Adventures board member in 2020. He feels lucky to share amazing destinations like Alaska, the Sea of Cortés, and his own backyard including the San Juan Islands.
Not one to follow the ethos of "all work and no play," his curious nature has inspired personal explorations around the world. If he had been in another profession he would have chose Jackson Browne's travel manager or an NBA player (if only he'd been blessed with "hops," a usable left hand, and half a foot more height). He's excited to continue to be a part of the advisory team
---
As an adventure lover and long time hospitality and purchasing professional, Kirsty brings over 15 years of experience as Vice President of Operations.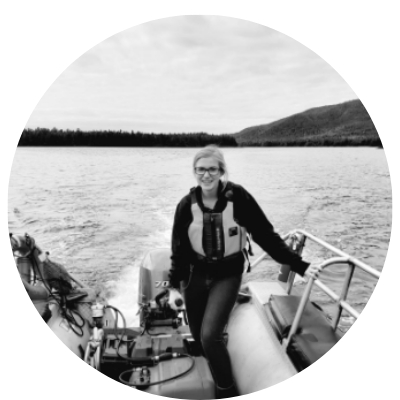 Vice President of Operations
---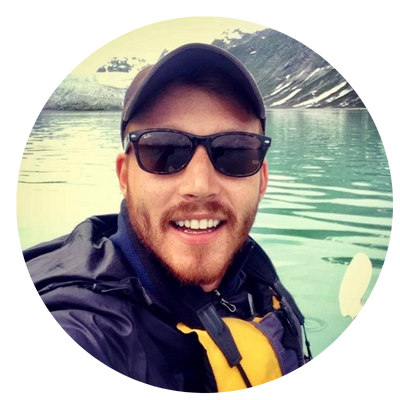 VP of Finance and Accounting
Silas is a seasoned financial professional who has been with UnCruise Adventures since 2014. He has held various positions within the company, including roles in both operations and finance. He brings a wealth of experience and a deep understanding of financial systems and processes to his role as VP of Finance. With a background in economics and econometrics, Silas has a sharp analytical mind and a talent for interpreting complex data. He is passionate about accuracy and precision and is always looking for ways to improve processes and drive better results.
Silas is also an accomplished global citizen, having worked for a large multinational corporation in both Berlin and Amsterdam. He brings a wealth of international experience and a diverse perspective to his work. He has traveled to over 65 countries and brings a love for adventure and new experiences to the company. He is an avid cyclist and loves to explore the world on two wheels. With his diverse background and adventurous spirit, Silas is well-suited to lead the finance team and help drive our company's success.
Captain of the Safari Explorer
Born and raised in Oregon home to Sean. So it's an understatement to say he "knows" the Pacific Northwest—he's a natural explorer with a fondness for boats and being on the water.
Sean graduated from Portland Community College with a degree in fire science. He furthered his education with certifications for marine firefighting; STCW-95 Basic Safety (Standards of Training, Certification & Watchkeeping); CPR and first aid; and by acquiring a 100 Ton Inland/Near Coastal License. Since, Sean has worked for several small ship operators offering wilderness expeditions for both overnight and day trips in Alaska, Baja Mexico, and the US Pacific Northwest. Your safety is always top-of-mind with Sean and he'll share experiences you will never forget.
Speaking of sharing… Sean has a twin brother, enjoys biking, camping, and windsurfing (at least we hope so by now—he told us years ago he was learning). There are too many details to share here, but with Sean, you can count on an unbelievable adventure.
---
It would be a pretty darn accurate statement to say Denee grew up on the water. She spent her youth in Mukilteo, Washington, Southeast Alaska, and the South Pacific—more often than not on a sailboat. These days you'll find her in the south end of Seattle when she's not captaining her ship or out on her own explorations.
As she puts it, Denee worked from "head to helm" starting her career on ships by working to rebuild the Safari Spirit, then working her way along as steward, hotel lead, deck hand, bosun, second mate, chief mate, staff mate…and now, captain. She has her 200 Ton Near Coastal Masters license and sails throughout the Pacific Northwest and Alaska.
For Denee, her job is a lifestyle. Growing up on the water, she wouldn't want life to be any other way—the friendships formed on board, the beautiful places she sails through, and the exciting challenges. One big challenge was sailing in the inaugural Race to Alaska—an unsupported, 750-mile cold water race by non-motorized vessel from Port Townsend, Washington to Ketchikan, Alaska through the Inside Passage. She also likes to spend time hiking in the Pacific Northwest and enjoys her tiny home she built.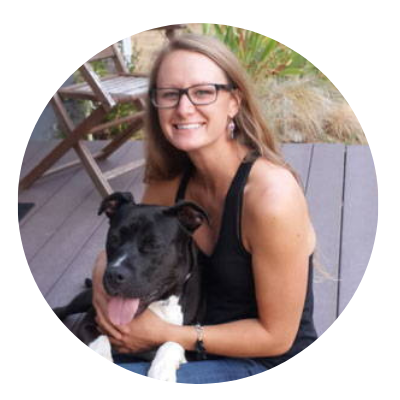 Captain of the Safari Quest
---
Originally from Detroit, Michigan, Megan has lived in some special places far from her hometown, including Egypt and South Africa. Having seen incredible changes within herself in many ways over the years, Megan is to help people transform and connect them to new experiences.
It all started for Megan one fateful summer when she began guiding. That summer, the outdoor and adventure bug bit her hard. Fast-forward to current times and Megan is now a well-seasoned guide, adventure seeker, and creator of happiness. Not long ago, she worked with Operation Smile Egypt, an NGO that provides free cleft lip and cleft palate surgeries to children in over 50 countries. She also led over 30 trips for 13-year-old kids (talk about patience!) throughout the Americas and Australia. And don't forget the art degree from University of Wisconsin, a masters in Education from Sierra Nevada College, and her Wilderness First Responder certification.
When not focused on helping other people experience new, happy adventures, Megan can be found hiking, biking, snowboarding, reading, or seeking the next adventure!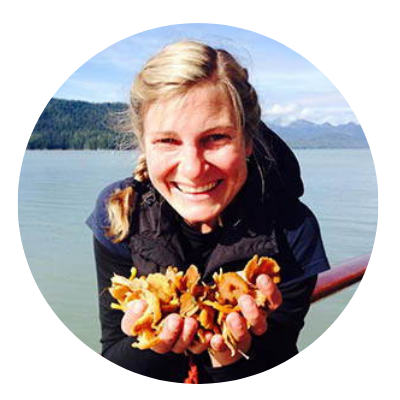 ---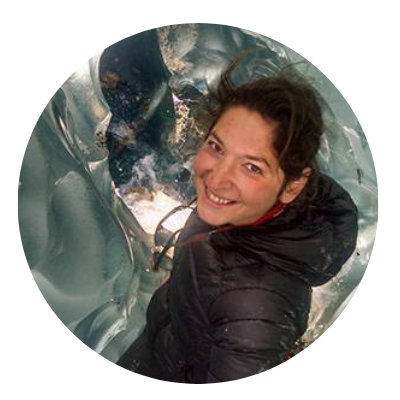 No matter where Sarah goes, she always comes back to Alaska. Sarah hiked over 200 miles in the state last season, including five trips across the Chilkoot Trail. She has worked as an Alaskan guide for six seasons, exploring new places and introducing people to her favorite part of the world. Alaska is also where she met some of her favorite co-workers to date, wild Dusky Dolphins.
In addition to dolphin-speak, Sarah specializes in 1898/9 gold rush history, Tlingit (Jilkaat Kwaan) culture and lore, and edible and medicinal plants. She has a BA in English and gender politics from Monmouth College and is certified as Wilderness First Responder, PADI Divemaster, and in Swiftwater Rescue. Sarah's unique skillset has led her to work as a dive master, glacier guide, ski resort mountain host, canoeist, horseback guide, yacht deckhand, dolphin whisperer, and night janitor.
Sarah has an identical twin sister who is also working in the fleet, so if you see her and she doesn't answer, it's probably not her!
---
A native of Minnesota, Ben now lives in Salt Lake City where he can explore the outdoors. He spent his summers growing up on a remote island in Ontario, Canada, and studied marine biology on the Great Barrier Reef in Australia. As a true outdoorist, one of Ben's favorite memories was summitting the Grand Teton Cathedral Traverse in 23 hours, car-to-car.
Ben has a BA in biology and environmental studies from St. Olaf College and a graduate certificate in environmental education from Hamline University. He is a Certified Interpretive Guide, NOLS guide, and a Wilderness First Responder. Ben has channeled his passion for the environment as a backpacking Guide in the Rockies, as a Graduate Fellow – Hamline University Env. Education, and as a Stewardship Director – helping protect 60,000 acres of land across Utah.
He truly loves helping people connect to Southeast Alaska! You can find him onboard leading a great team, but if you want him to change your activities for the day, bring him a cup of coffee first!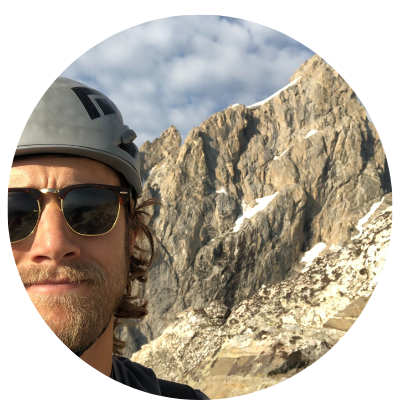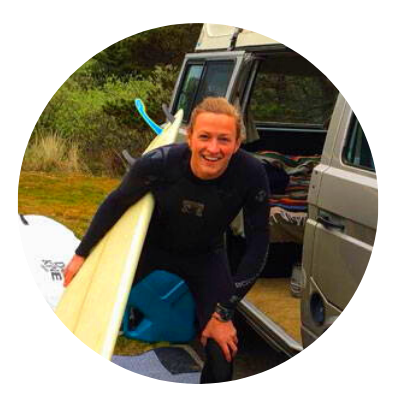 Wilson is a Naturalist, Photographer, and part-time Marine Mammal. Originally from the Pacific Northwest, Wilson cut his teeth as a Seattle Beach Lifeguard and Aquatic Safety Instructor. He attended Western Washington University and holds a degree in Recreation and Eco-Tourism along with a Minor in Anthropology.
With a thirst for blue water, Wilson has worked everywhere from large cruise ships in the Caribbean, to small kayaks in the Hawaiian Islands. He holds a 25 Ton Captains License, PADI Open Water SCUBA Certificate, and has Credentials as a Certified Interpretive Guide from the National Association of Interpretation. In addition Wilson is a Wilderness First Responder via the National Outdoor Leadership School and is Red Cross first-aid, CPR AED trained.
When not working Wilson can be found exploring dirt roads in Baja, scouting out mountain trout in Washington, or Snorkeling the clear waters of Hawaii.
---
A Seattleite nowadays, Jeremy grew up in Jackson Hole, Wyoming; Ogden, Utah; and Nevada City, California. He also likes to travel and does—whenever he can. He studied Spanish in Mexico and Central America, and it was there that he learned about and how to live in a different culture. The food, the people, the history of the area, and time on the sunny beaches won his heart.
Being outdoors in wild places and teaching are big motivators for Jeremy. So when he goes to work, not only does he get to play outside, but he gets to share his passion. Jeremy has a wealth of experience as a guide and naturalist in Southeast Alaska and Glacier Bay National Park; and has also worked as an ESL teacher; a job coach for the developmentally disabled; and a cook. Jeremy holds a USCG 100 Ton License; attended Weber State University and University of Utah; and has degrees in history and Spanish, as well as linguistics and ESL.
---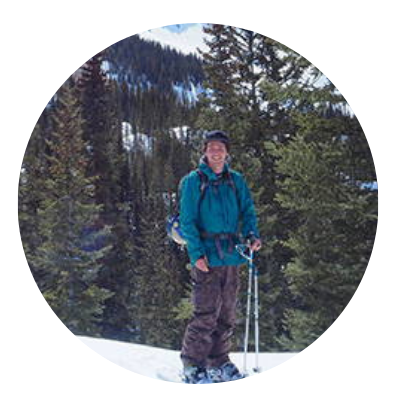 "I haven't been everywhere, but it's on my list!" says expedition guide Bobby DeMarinis. Bobby thinks the most rewarding part of traveling is the people you meet. No matter your upbringing or country of origin, he thinks we can all find common ground, learn from, and enjoy each other. Bobby is also a passionate mandolinist. He spent the fall of 2015 touring in a bluegrass Jerry Garcia tribute band.
An environmental educator and naturalist guide, Bobby studied environmental studies at Binghamton University and is a Certified Interpretive Guide as well as a Wilderness EMT. He is passionate about observing all wildlife, from the flashy, exciting megafauna to the small unsung heroes of our ecosystems. Bobby has been a wildlife expeditions guide in Yellowstone and Grand Teton National Parks, a naturalist guide based out of Aspen, Colorado, leading hiking, snowshoeing and skiing tours, and an environmental educator in the high desert of Southern California and the deciduous forests of the Northeast.
One of Bobby's favorite travel experiences was during a trek through Patagonia.
---
Once Dai Mar figured out adventure crusing could be made into a career, not just a passion, there was no looking back for him. Living in Maui, Dai Mar can easily hop onboard The Safari Explorer in Hawaii or join us in Alaska. He loves combining all of his passions into one job and sharing it with guests onboard! Here are just a few of those loves: marine biology, photography, teaching, hiking, speaking, and being a guide and naturalist.
With degrees in Biology and Marine Biology, he loves the ocean. He also holds a 100 ton USCG Master Captains License, and is an NAI Interpretive Guide, Master Scuba Diver and Wilderness First Responder. He is definitely an adventure lover - his first job was catching alligators after all!
When not UnCruising you may find Dai Mar being a dad, doing underwater photography, scuba diving, snowboarding, surfing or hiking.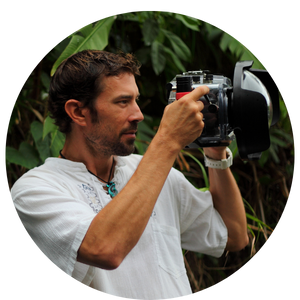 ---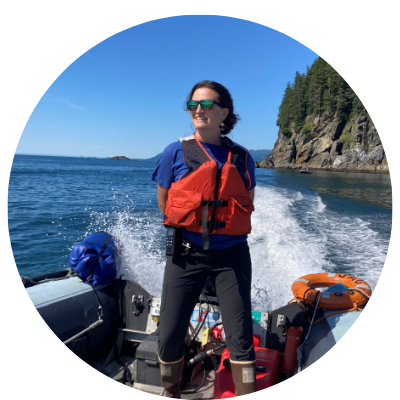 Skiba is a lifelong traveler and outdoor enthusiast. Some of her proudest memories are when she traveled internationally by herself to Costa Rica, Poland, & The Netherlands. She has traveled to twenty countries and all fifty states! Loas and Indonesia are still her favorites.
Skiba has worked as a Wilderness Ranger at Pack Creek Brown Bear Viewing Area on Admiralty Island for four seasons and has been with UnCruise Adventures for four seasons. She is trained as a Wilderness EMT, Kayak Instructor ACA level 2, has a US Coast Guard License and is a Volunteer Firefighter in Juneau.
With a degree in Music Performance you may also see her in Juneau performing and producing local shows. She is very involved in the theatre and music community in Juneau as a performer, company manager, producer, and board member. She'll be sure to show you around like a local!
---
This natural teller of riddles and random facts grew up in Key Largo, Florida. Kelly has kept her personal basecamp close to home and she lives just north in Miami Beach these days. She balances out her golden-sandy beach time with lush, green temperate forest, spending her summers in Alaska.
Kelly explored the very opposite side of the country from home, choosing Alaska Pacific University in Anchorage for school, where she earned her degree in outdoor studies and environmental science. As part of her program, she enrolled in an expedition leadership course that took her deep into the Talkeetna Mountains for a 170-mile trek. For 21 days, she fine-tuned her orienteering, route planning, and guiding skills, not to mention learned about flora and fauna in-depth. Kelly is also a certified Wilderness First Responder, ACA SeaKayak Level 1 & 2, and National Association of Interpretation interpreter.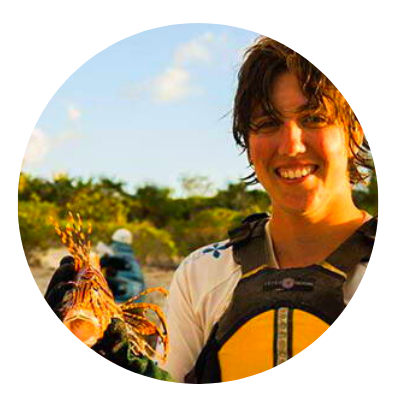 ---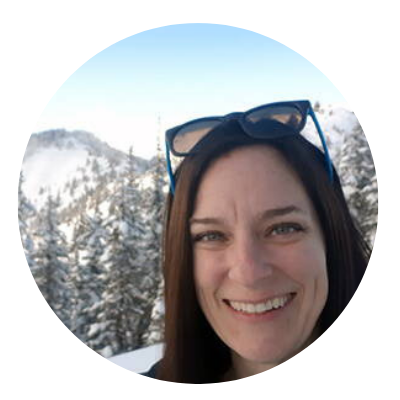 Alexis believes the only difference between an adventure and a catastrophe is the attitude. And with travels from Antarctica to a thru-hike of the Appalachian Trail, she has the experience to prove it. Alexis trusts in the restorative power of communing with nature and is eager to share her favorite places and passion for exploration with others.
Alexis has a degree in family and consumer sciences from Florida State University and is certified as a Wilderness First Responder, Epinephrine Auto-injector, Leave No Trace Trainer, and in Adult/Child CPR and AED. Before joining UnCruise, Alexis worked as a caretaker, ridgerunner, environmental science educator, outdoor education instructor, and field leader—living out her number one rule when travelling: Don't be afraid to get a little lost sometimes. She's a big fan of allowing a little wiggle room for the unexpected and unscheduled, because that's often when you create your best memories.
---
Angie's awe of nature and wildlife began on a family road trip in Guanacaste, Costa Rica, when she was 15 years old. Her family got lost and found themselves, at midnight, in Marino Las Baulas National Park, a nesting place for endangered leatherback sea turtles. A turtle had just laid its egg, but a guide and biologist encouraged her family to stay in hopes that another turtle would come. At 2 a.m. the biologist rushed her family to the beach in time to witness a 100-year-old leatherback sea turtle laying its egg in the sand under the full moon. That magical event transformed her life and inspired Angie to become a guide.
After being a mountain bike guide, Angie has returned to her first love as a naturalist guide in her first office, the rainforest. She focuses on dendrology (the study of wooded plants) and loves the opportunity to talk with guests about plants' behavior and relationship to animals.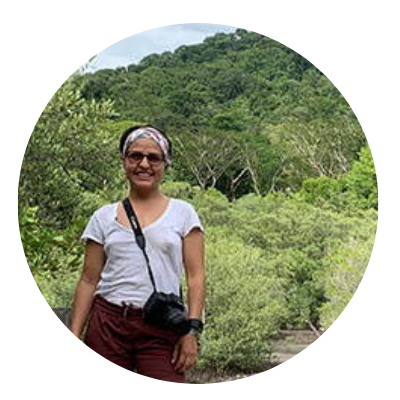 ---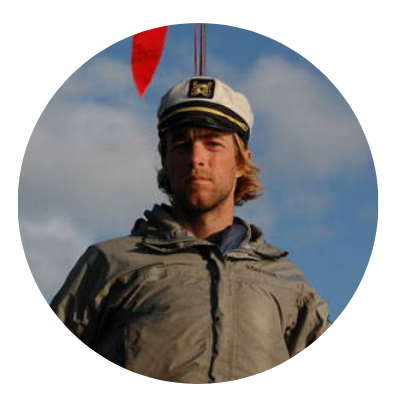 Christian has embodied a sailor's dream the past few years, living aboard his sailboat. While not always the case, his boat is currently docked in Seattle. The lure of the saltwater took its hold early on in his life—Christian grew up in the town of Bellingham, Washington, situated on a bay of the same name just hop-skip-jump across Rosario Strait from the San Juan Islands.
During his university education, Christian earned a degree in materials science and engineering. Through his maritime education, he earned his Master 50 Ton Inland Captain's license and is a certified wilderness first responder. And when it comes to the hands-on, world experience, Christian is well-qualified too—he sailed his boat solo across the Pacific Ocean.
While he sailed his boat steadfastly from Mexico to Hawaii alone, Christian can't shake his fear for deep water.
---
Growing up in Costa Rica, Liza has had a close relationship with the land for her entire life. The daughter of a farmer, she continues to help her family with their cocoa and cattle farm. While she has travelled extensively throughout the years, she's happy to be rooted in the land of pura vida for a steady few years now.
Liza earned a bachelor's degree in tropical biology with an emphasis in sustainability from the University of Costa Rica. She has worked extensively in the field as a researcher for the Peregrine Fund in Panama studying Harpy Eagles, for the University of California-Davis studying mammal behavior and seed dispersal in Belize, and with International Student Volunteers in Australia, the Dominican Republic, and Costa Rica.
With a motto like "live, explore, enjoy!" it's no wonder Liza has made her way to far corners of the globe.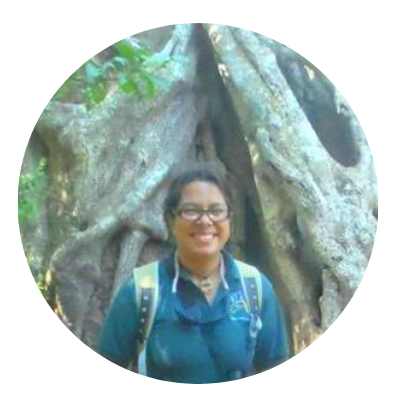 ---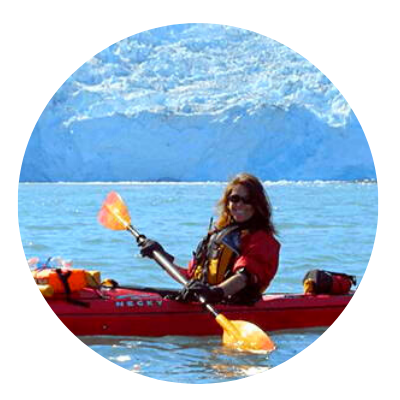 Having professional photographers as parents, Marika grew up exposed to natural beautiful places. Her youth was spent in Northern California and paddling around Hawaii. Today, she calls both Northern California and Alaska home, but the Aloha spirit still calls her back to Hawaii.
Marika received a science degree at University of Hawaii and one in parks and recreation management from Northern Arizona University. She is certified in First Aid/CPR, as a Wilderness First Responder, Hawaii Eco Tour Operator, and Leave No Trace Trainer. Her lifelong deep love of the outdoors shaped her career path, and sharing the great outdoors with others is what Marika likes best about it. She's had heaps of opportunity leading people on meaningful and exciting experiences—throughout Alaska as a hiking, kayaking, or camping guide; lei greeter in Maui; and in Patagonia, developing a multi-sport expedition itinerary and helping out with the documentary "Crossing Patagonia."
---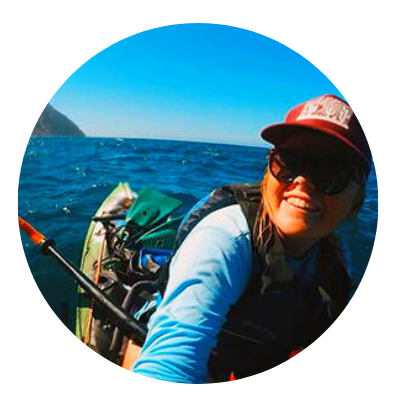 Connection = conservation. That sums up Zosha's belief that the more people we connect with the sea, the more they'll want to protect it. And Zosha has the time at (and in!) the water to prove it. Originally from Southern California, she's spent two months in Mexico's Yucatan Peninsula training with an all-female freediving school. After diving in cenotes—and reaching a depth of 44 meters—Zosha calls the experience her most soul-enhancing trip so far.
Zosha has a degree in marine biology from the University of California, Santa Cruz specializing in marine botany, intertidal organisms, and marine conservation. Her many certifications include: Rescue Diver, Master Scuba Diver, CPR / First Aid / Care for Children with AED, Waterfront Lifeguard, SSI Level 2 Freediver, Wilderness First Responder, and snorkel instructor. Beginning with summers in high school leading horseback riding tours into the backcountry of the Sierras, Zosha has also worked as a marine science instructor, as a leader of student groups on multi-week trips in Australia, and as an algae harvester/forager. She's even teamed up with rangers on the Steve Irwin Wilderness Reserve in Australia to build crocodile traps for a crocodile research trip.
---
A sucker for whales, Mike's favorite travel memory is jumping and laughing in the soft sand of Isla Magdalena after watching baby gray whales playing in the waves.
Mike has a BS in marine biology from the University of Rhode Island and is certified as an Open Water Diver (PADI), a Wilderness First Responder, Transportation Worker Identification Credential (TWIC), and as a Washington state emergency substitute teacher. With specializations in marine biology, marine mammals, ecology, and birds, Mike has combined his talents inside and outside of the classroom as a substitute teacher, summer camp counselor, whale watch naturalist, kayak guide, and hiking guide.
When not introducing guests to the wilds of Alaska and Baja, Mike lives in Seattle where he spends his free time reading, walking, hiking, skiing, swimming, kayaking, birding, and exploring any way to get outdoors.