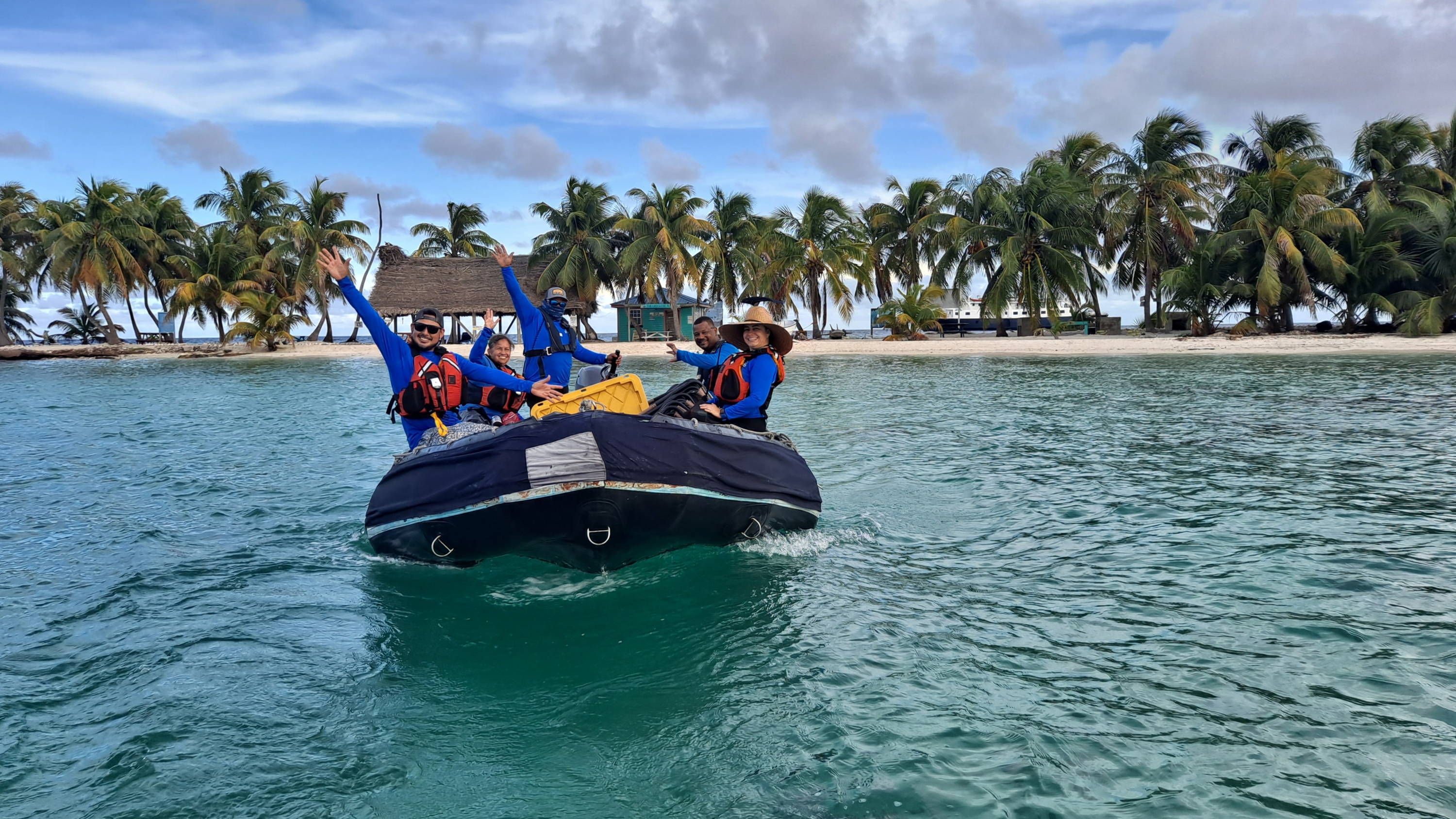 Health & Well Being Information | Working For a Safe Travel
UnCruise Adventures will no longer require proof of vaccination for guests on its small ship adventure cruises as of April 7th, 2023. The company will continue to prioritize health and well-being protocols such as enhanced cleaning and sanitation measures. Masks will no longer be mandatory onboard, but may be worn at the discretion of guests and crew and may at times be required by local regulations onshore in some destinations.
Our protocols may change based on the impact of yet unknown variants. We will continue to monitor options for adjustments of this requirement in line with CDC recommendations.
*Updated May 10th, 2023
Frequently Asked Questions Concerning Cruise Vaccinations  
1. Do I need to have a COVID-19 vaccination prior to cruising? No, COVID-19 vaccination is no longer required.
2. Do I need a COVID-19 test prior to boarding? No, you are no longer required to provide a PCR or Antigen test to board.
3. What is expected pre-embarkation?

We ask that all our incoming guests be good citizens and assist us in supporting onboard health for everyone. Guests are encouraged to self-isolate prior to traveling. Guests should follow all federal and local guidance for traveling to the destination. Guests are reminded to employ masks, wash their hands and keep their distance throughout the trip so they arrive in great health.

 
Life on Our Adventure Vessels
1. Does UnCruise Adventures require masks onboard? We've updated our onboard protocols and as of November 19th 2022 we will no longer require masks onboard our vessels or in enclosed spaces. We will continue to review our protocols in line with appropriate health and safety needs and reserve the right to reestablish mask use as needed onboard our vessels.   While our small ship cruisers are no longer required to wear masks, we encourage crew and guests to use masks at their discretion. If you are symptomatic with any cold/flu symptoms you must mask up until symptoms subside. In addition, all guests and crew must wear masks based on local regulations and requirements in port as requested, or with certain vendors while onshore.  
2. Am I at risk for COVID-19 while onboard? Yes, it is possible for fully vaccinated and boosted people to contract COVID-19. For COVID-19 and many other forms of illness, the health and safety of everyone onboard is intricately linked together. This is a communal effort.
3. What will happen if a vaccinated person tests positive for COVID-19 onboard the boat? The individual will be isolated in their cabin, up to 5 days, along with any others that test positive. If needed, medical authorities will be contacted and advised on the condition of the guest (s). The person may be allowed to stay aboard in isolation, for 5 days, based on a professional's direction. However, the company may require guests to depart the vessel and isolate in a shoreside hotel. Please check with your Travel Insurance Company for full coverage details.
Latin America & Mexico
Baja, California Sur, Mexico - As of September 2022, there are no specific entry requirements to Baja, Mexico. That includes no quarantining, vaccination certificates, antigen tests, or PCR-tests to enter or depart the country. If a member tests positive while onboard they will need to isolate for a minimum of 5 days whether onboard or ashore.  
In cooperation with local Mexican regulations we ask that you please mask up while in port and in dealing with tour operators/ local personnel and carry a a mask with you at all times ashore. These are currently required in local areas such as grocery stores and shopping centers.
Effective Sunday, June 12, 2022, those traveling to the U.S. will no longer need a negative COVID-19 test one day before their flight to the country.
Costa Rica – As of April 1, 2022, no testing is required to enter if vaccinated (proof required). No restrictions for children traveling to Costa Rica.
Panama – As of May 13, 2022, no testing is required to enter if vaccinated (proof required). Anyone under 17 is not required to show a negative test or vaccination status if traveling with an adult to Panama.
Belize – As of March 1, 2022, no testing is required to enter if vaccinated (proof required). Children under 5 are required to show a negative test upon entering Belize.
Home Testing
Vault Home Testing: COVID-19 At-Home Testing
United States
COVID-19 Testing Locator Tool: National Testing Sites
* We do not endorse any specific testing site or option. This is for informational purposes.
Destination Specific Information
"This was perfect for us! Like everyone we met on board, we would not consider a cruise with thousands to be a vacation. We made friends each night in the lounge and it felt like a dinner party. The flexibility of the captain and our guides was a fantastic touch. Being able to go into places where it was just our boat was very special." — Richard L., Kamas, UT
"UnCruise has far exceeded my expectations! The kindness and support of all staff, and the wide range of people and activities has made this a wonderful adventure. I particularly appreciated the kindness of staff to me as a single woman traveling alone. They went out of their way to make sure I was OK."
— Maggie M., Holmfirth, UK
"How lucky we were to see bubble net feeding on both sides of our boat simultaneously on our Alaska cruise! Our whole week was one WOW experience after another!"
— Lois L., NC