Save More on Adventure Cruising with your REI Co-Op Membership.
Apply a $250 REI Member Savings Today.

There's nothing like combining adventure gear with more adventure travel. Your REI Co-Op Memberships gives you travel perks, but you already knew that. Why not book that bucket list getaway on our REI inspired adventures? Book for yourself, your family, a group outing or that special occassion you've been waiting for. Join us in nature for 7,10, 12 or 14 nights of connection, culture, wildlife, history, and small footprint cruising. Browse select adventures below, or see all of our destinations here. 
Choose sailings in the Sea of Cortez to experience the world's aquarium, January to April. How about Spring in Southeast Alaska? Choose from ten itineraries and six ships departing from Juneau, Sitka or Ketchikan, April through September. When they have artificial shows, we have natural wonders. We've been an industry leader for over 25 years. Choose your adventure and set yourself apart.
Double REI Member Benefit on Alaska April & May 2023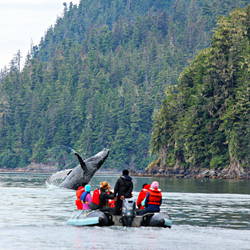 Save $1000 per cabin ($500 per person double occupancy) on select adventures through May 31st, 2023. Experience Southeast Alaska the UnCruise way, on a small ship, with a small footprint.Choose your ship, choose your departure, book with ease.
Save $5900 OR MORE on 2023 Baja California -BOGO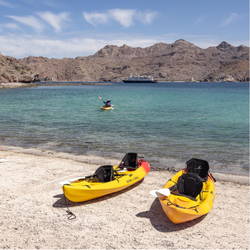 Great deal for families or couples traveling together! Buy one cabin for Baja California 2023 sailings and save 50% off a second cabin (savings value $5900 - $10,700). First cabin qualifies for $500 savings program. Starting at $5900pp (second cabin starts at $2995pp!)  
*Combinable with past guest loyalty and refer a friend savings. Other restrictions may apply depending on date and destination. Offer valid on all destinations departing in 2023 and beyond.
Sail the Epic U.S. Rivers this Fall - Roundtrip Portland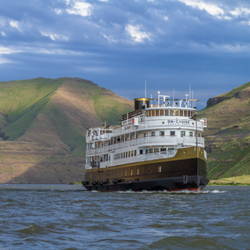 Purchase 3 full fares, 4th guest sails free on the Wilderness Legacy's select sailings! Enjoy wine tastings, culinary delights, stunning natural beauty with towering canyons, dramatic waterfalls and plenty of fun. Offer valid for same or lower cabin type. Fourth guest pays applicable taxes.
Experience the San Juan Islands & Olympic National Park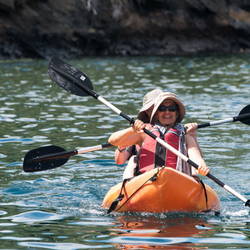 Are you ready to embark on a journey that's out of this world? No more shuffling along in a herd of tourists, no more stale buffets and overpriced souvenirs. Just a tight-knit community of adventurous souls and a captain who knows all the secrets and beauty of the Pacific Northwest and San Juan Islands. Ask us about limited availability this Spring and Fall.
All are valid on bookings March 1st to May 15th, 2023 for new reservations only. Some restrictions on combinability apply. Offers are in USD, no cash value.Regular T & Cs apply.
Ready to Speak With An Adventure Specialist?
888-862-8881 | sales@uncruise.com

Let us know the destination you want. We will hold your cabin and send you a confirmation for deposit. Deposits are $750 per person and can be made via Visa or Mastercard.