Immersive Excursions. Friendly Similarly Aged Adventurers.  
Time to leave behind crowded school schedules, virtual meetings, soccor mom days, and family meals (at least for 7-nights). That means getting away from it all with our fully adult-only adventures! Our [F]UnCruise family guides are ready to show you comfortable luxury, with plenty of hard-charging daily excursions and your own adult-summer camp.
Enjoy upscale amenities, high-end cuisine, unlimited open bar, on vessel lounges full of friendly adventurers and daily mulit-activity excursions to choose from. Plus, find quite moments with our onboard wellness gear, yoga mats, and exercise equipment. (*varies per vessel)
The logistics are planned for you. Every detail is created to maximize your comfort, your experience and your FUN! Relax among like-minded and similarly aged small ship cruisers. Cruise well. We've made it safe, so you can enjoy remote locations, culture, wildlife and nature with other fully vaccinated adults.
Adventure awaits. Unleash your inner child. Your other children will be waiting for you when you return.
Check Special Offers to see select dates for our adult-only adventure cruises.  
Check Out New Adult-Only Sail Dates  
Mexico | Sea of Cortes 2022
March 26th
April 23rd
May 28th
Mexico | Sea of Cortes 2023
March 25th
April 22nd
May 27th
Costa Rica, Panama 2022
October 1st
December 3rd
Costa Rica, Panama 2023
December 2nd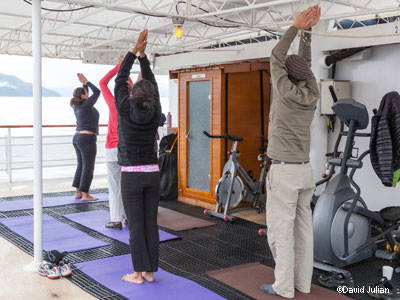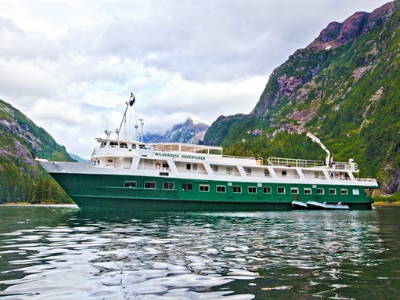 Guided and free-time kayaking excursions

 

Paddle boarding in protected coves

 

Snorkeling among marine life

 

Inflatable skiff excursions along shore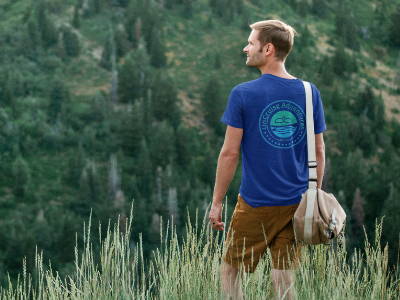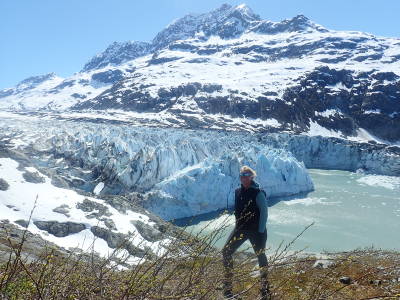 Guided hikes in forested wilderness, through muskeg, or red rock cliffs

 

Leisurely beachcombing for tide pool "treasures"

 

Visits to quaint towns and Native villages

 

Cultural experiences and exchanges with locals
There's a Reason We Were Voted Best Adventure Cruise
Oh Ship! It's adventure cruise time. Welcom aboard! Whether you enjoy a glass of bubbly with a fellow ship mate, or relax in the hot tub after going all-out on your daily adventures, there is space for everyone to enjoy at the level they choose. Hike, kayak, snorkel, paddle board, wild life watch, become immersed in culture and enjoy time with like-minded individuals. Sounds awesome, right?
Our fun loving crew and fellow adventure seekers always find something in commom. It doesn't matter if it is your 100th date with your significant other or your first, there are no silly conversation starters and one liners here. This is the real deal. Traveling solo, no problem. This is the perfect mix of on your own and with a small group adventure you are looking for. Plus our high-end cuisine is foodie approved and sure to satisfy your belly after an active day! That's something to say cheers to, and you can put away your wallet with our unlimited open bar in our vessel lounges.
Ready to take the plunge?
Smaller Spaces. Fewer Faces.
If you have a passion for exploring, you're in the right place. Our personalized service, experienced guides, and unique 7-14 night excursions give you a chance to triple check your bucket list adventures. Check, check, check, heck yes!
There are unforgettable moments around every corner. Adventure awaits.
"This was perfect for us! Like everyone we met on board, we would not consider a cruise with thousands to be a vacation. We made friends each night in the lounge and it felt like a dinner party. The flexibility of the captain and our guides was a fantastic touch. Being able to go into places where it was just our boat was very special." — Richard L., Kamas, UT (2019)
"UnCruise has far exceeded my expectations! The kindness and support of all staff, and the wide range of people and activities has made this a wonderful adventure. I particularly appreciated the kindness of staff to me as a single woman traveling alone. They went out of their way to make sure I was OK."
— Maggie M., Holmfirth, UK (Alaska 2019)
"As a solo traveler, I never once felt that I was alone. Everyone aboard made my experience truly amazing... starting my day with 'rockin' yoga, sitting with new friends during great meals, and participating in the well-planned, active choices for the day. A 5-star adventure!"
— Christine F., Rochester, NY (Costa Rica & Panama)