Whale and Dolphin Two For One in Hawaii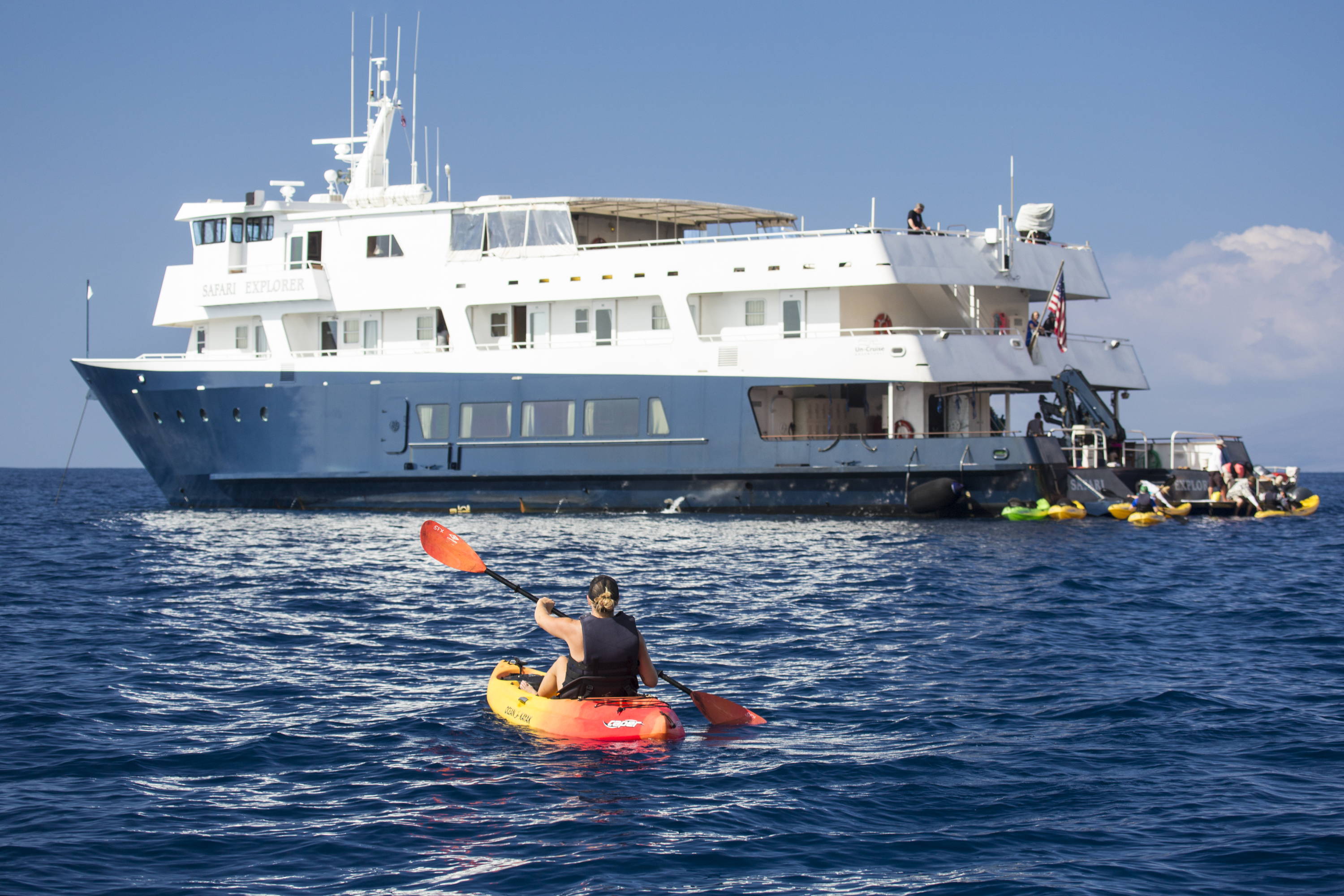 Although we began to cruise through the Humpback Whale National Marine Sanctuary with the purpose of spotting a humpback, we did not have much hope because it is still so early in the season. That did not hold us back from having lookouts on the bridge and bow, when we spotted bottlenose dolphins traveling north. Captain turned the boat to follow them and we got an incredible surprise when a humpback whale surfaced and everyone around heard the characteristic sound of it taking a breath.
Luckily, everyone had their cameras ready because we were already enjoying a gorgeous sky as the warm, Hawaiian sun sank behind Lana'i. Guests and crew alike congregated on the bow, bridge, and along the B deck railings to watch. The dolphins escorted our newly arrived whale through the basin between the islands of Maui County where the majority of the whales who come to Hawai'i this winter will reside as they calve, breed, and delight our guests.
So many members of this crew are veterans of the Hawai'i itinerary, but everyone came up to greet the first whale of our winter season, and many were remarking afterward that this truly marked the start of the season, even though many of us had been on the boat for over a week.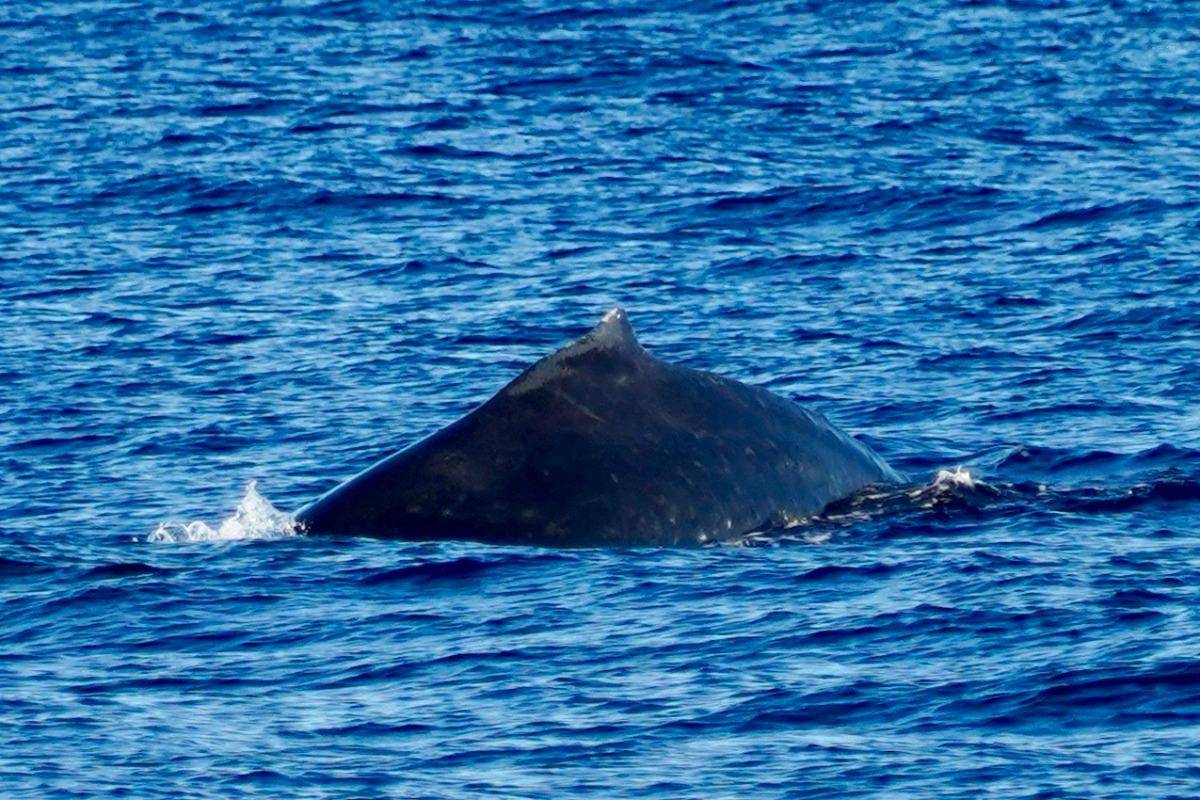 ---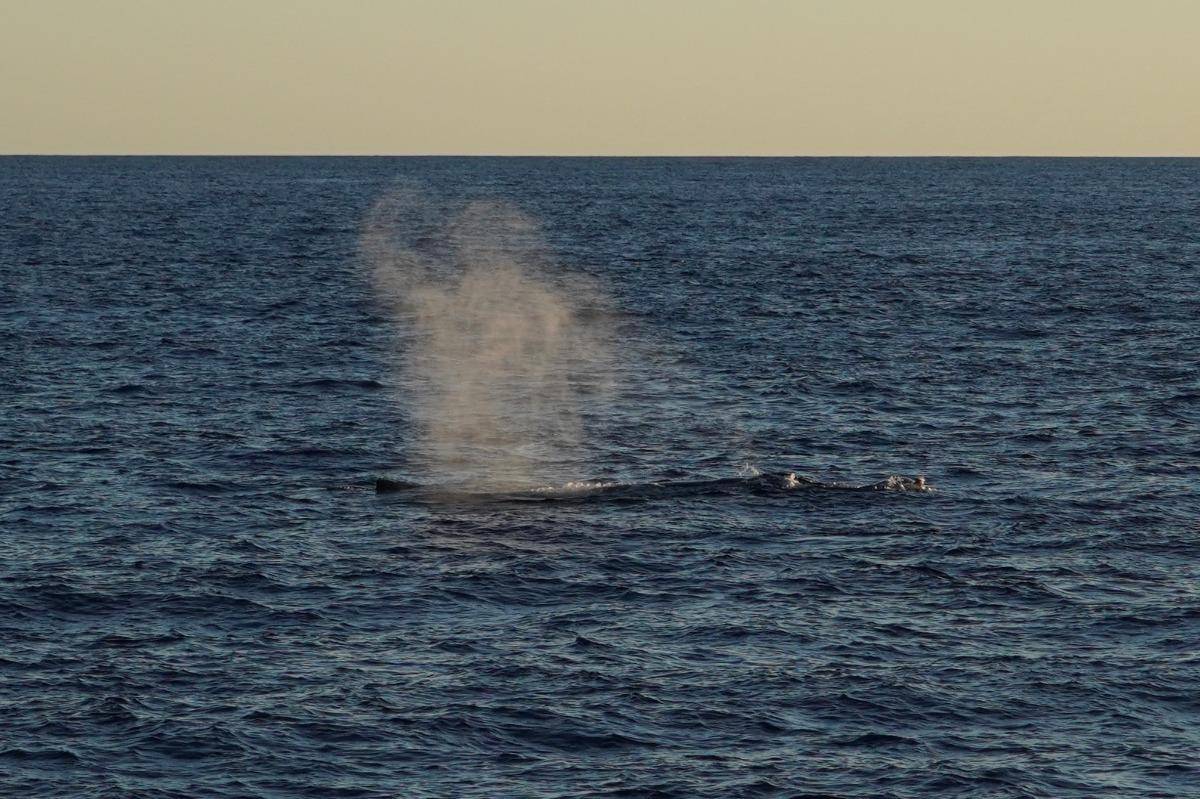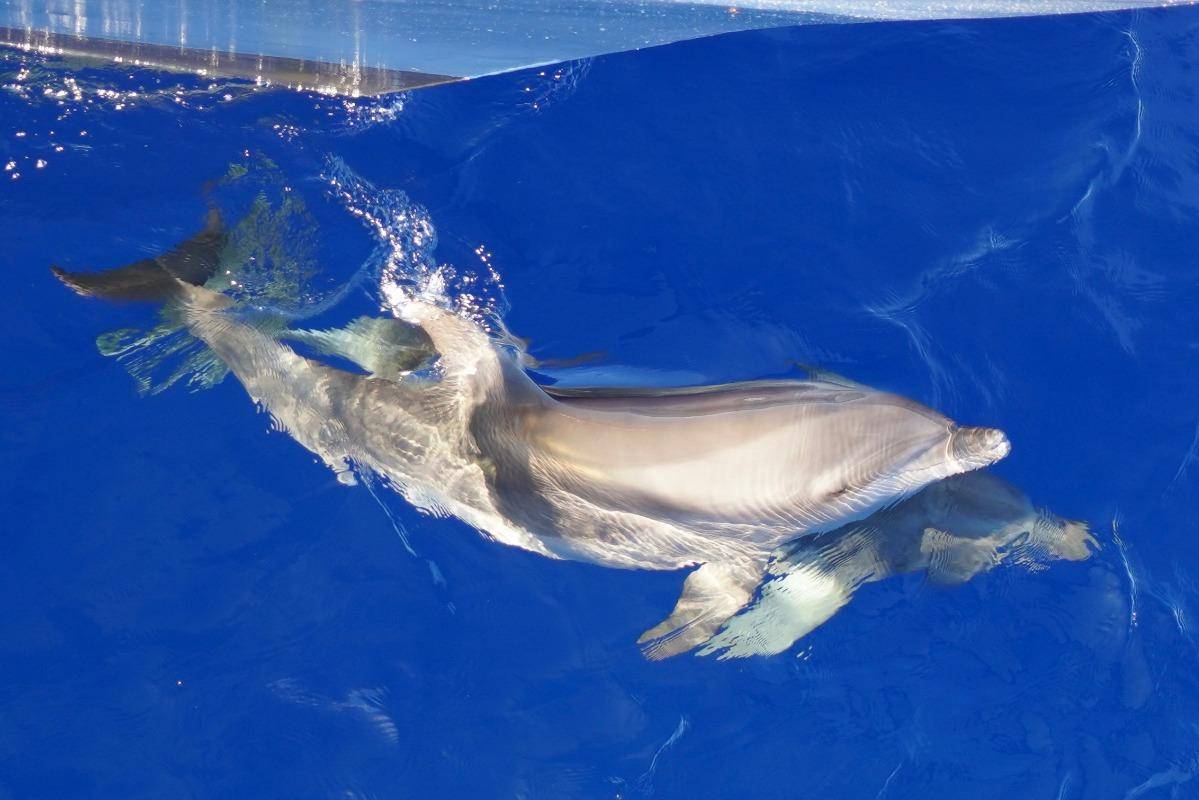 Words cannot describe how special this kind of encounter is. It makes you feel comparatively small when you think about this animal that traveled across an ocean with a very distinct purpose that has remained the same for centuries. Few words were spoken as we quietly admired the dolphins and whale swimming alongside us. Then someone asked why the dolphins were with the whale. The expedition leader this week has many years of studying whales and told us that scientists do not know a specific reason that they go together. We all presumed that they were just as excited for the return of the humpbacks as we were!