Diversity In Travel Marketing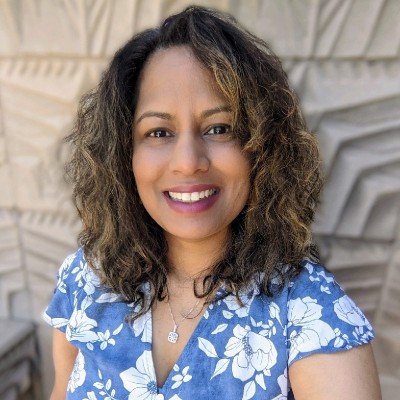 By:Lavaya Sunkara
This article is part of an Industry Voices series that brings expertise from across the travel sector along with perspectives from personal experiences on the topic of Diversity, Equity, and Inclusion.
Why is Diversity in Travel Marketing So Important?  
"Representation is so important because it helps people feel welcome, and if people don't see themselves, they won't feel welcome to a destination," says Sophia Hyder Hock, Founder of Papilia. Her minority and woman-owned small business provides customized Diversity, Equity and Inclusion (DE&I) services to travel organizations around the world. I was able to relate to Hock, an Indian-born American herself, and share our mutual strategies on deciding on destinations to visit.  
After a long day of researching safari lodges for a recent East Africa sojourn, one thing became clear. It seemed that as an Indian American, I was neither welcome nor wanted there. Happy faces of white families and couples enjoying bush drives and sundowners greeted me on every website and Instagram page. Despite having the means to stay at these luxury lodges, it was demoralizing to not feel represented. There are many non-white, intrepid travelers who can relate. Travel isn't just for those identifying as white; it's something everyone from all racial and cultural backgrounds, sexualities, abilities, and sizes enjoys and wants. Why then are most tourism organizations, tour operators, and hotels only catering to a specific (and small) segment of the traveling population? 
"If I'm traveling somewhere, I'll go to the website to get a sense of the destination or the travel brands, to see if there is a welcoming vibe, language, or messaging that talks about how different cultures and identities are welcome," Hock says. "There's also a safety issue there, too," she adds, referring to how she rarely gets out of the car when traveling to certain parts of the United States.  
Implementing a marketing strategy that incorporates African American, Asian, Latinx, Indigenous, LGBTQA+, persons with disability, and interracial couples and families, is important for a number of reasons. First, it shows that these groups are truly welcome and will be safe. Second, it assures visitors that the destination takes inclusivity seriously throughout their whole organization or destination. Lastly, it's great for business; the more inclusive you are, the more income you will generate. 
Keep reading to learn the importance of diversity in travel marketing and ways you can genuinely make a difference to attract everyone and improve business. 
Be Authentic and Open to Change
The first step towards an inclusive and sustainable travel industry is by acknowledging that change needs to happen. This involves taking authentic steps to modify marketing strategy, introduce campaigns, and make changes internally. This means going beyond optical allyship, such as posting black squares on social media to support for Black Lives Matter or only using ads with LGBTQA+ individuals during Pride Month. It is also more than just issuing a blanket statement on a website that says everyone is welcome, without backing it up.   
"It shows when a brand is not authentic. There could be a statement that says, 'We welcome all' but then we look at the imagery and messaging on the site, it doesn't show that it exemplifies that statement," says Hock.   
To be a truly welcoming destination, "there has to be an organizational change to make sure that what you're actually building is truly inclusive from the moment that someone sees an ad or your Instagram, to the moment that they book, the moment that they travel, and then the moment that they return," recommends Mikey Sadowski, Intrepid Travel's Head of Global PR & Communications.
Destinations can also reflect on and acknowledge their past and take corrective steps to be a more inclusive and inviting destination. A perfect example is Virginia's Charlottesville Albemarle Convention & Visitors Bureau which, under the leadership of Courtney Cacatian, has diligently made strides to not only address what happened on that fateful day on August 2017 at the Unite the Right rally, but to have a dialogue about racial injustice, work with African-American community business leaders, and take appropriate steps to attract diverse travelers.      
"I knew when I came to Charlottesville that I was going to need to address this because it is the right thing to do. It's something that is interwoven with how people perceive our destination. Without real tangible change, it doesn't matter what marketing or PR campaign I put out, it has to be founded in truth and real work," says Cacatian. 
Some of these tangible changes include developing a marketing arm that is intentional about promoting Black-owned restaurants, historic sites, and welcoming Black visitors; hiring diverse consultants to help launch and provide artistic vision for Discover Black CVille that is integrated on the main website; acquiring the services of a local marketing and PR expert to help with social media presence, both on pages specific to Black-owned businesses as well as on the main channels; and conducting photoshoots to add diversity to their photo library. 
Diversity is Good for Business 
"Diversity marketing in all industries is important, not because it is the 'right thing to do,' but is essential for commercial success," says Lisa Skriloff, Editor of Multicultural Travel News and Multicultural Marketing News. To attract and sell to more consumers, Skriloff says it is crucial to know your audience. "According to the latest Census data, today's U.S. population in key cities and hundreds of counties are already 'minority majority'. If you are not marketing to diverse consumers, you are not marketing to today's population."
Sadowski believes that being a voice for everyone is key to a healthy and sustainable travel industry. Starting in 2018, Intrepid began implementing policies around DE&I, aimed for more diversity in imagery and in strategies, and saw record sales in the following years. "When we really made that decision that we wanted our brand to have an impact, to be the best travel company for the world, to put people in the planet in line with profit, we've actually had our most profitable years," notes Sadowski. 
By targeting a small traveling population, destinations and companies are missing out on other lucrative markets. A Harvard Business Review study determined that on average women make 92% of vacation decisions, however, companies have seemed to focus on white women, which translates to advertisements and articles exclusively targeting this demographic. Sadowski says there "is a direct correlation between the type of people you're attracting and the type of people that are actually booking, whether you're consciously trying to do it or not." 
MMGY Travel Industry recently produced a groundbreaking study in partnership with Black U.S. travel organizations that showed that Black leisure travelers spent an astounding $110 Billion on domestic travel in 2019. The study further showed that travel decisions by Black travelers from Canada, U.S., and U.K/Ireland are influenced by a destination's commitment to diversity inclusion; a majority would like to see Black representation in travel advertising.
"When people did start doing marketing for what was back then called the gay and lesbian community, it was really just white men you would see in any ad," says Tanya Churchmuch of MuchPR. "It was only believed that of the community gay men were worth the investment, that it was a gay man who would bring money to your destination a lesbian doesn't have value."  By targeting only gay white men, destinations are missing out on "those with double income and no kids, who can travel in the shoulder season, which is what destinations are always looking for." 
"At the end of the day, travel is booked by who you market to, and the sphere of influence that you create in your business," says Sadowski. 
Taking a Holistic Approach 
It is now more important than ever that the travel stories that are told and the images that are projected are reflective of the diversity of the travel industry. DMOs, tour operators, and hotels can achieve this by ensuring that diversity is not just looked at through the lens of marketing, but that there's an overall culture of inclusivity. There needs to be a diverse team making decisions at the organizational level (from product and sales to marketing), and a multicultural marketing ecosystem that includes people of various cultures, backgrounds, sexualities, and abilities.  
More importantly, Sadowski wants people to look at and change who is in front of, and behind, the lens for ethical marketing and inclusive storytelling. He wants people to ask: "If we're going to have content creators coming to our hotel property or to our destination, are 50% of the creators that we're going to bring and support and invest in BIPOC creators? In our image library, are we going to ensure that any imagery that is of travelers, we're actually ensuring that we have at least 10% of the imagery that is size inclusive? Or that it supports Indigenous communities? Or LGBTQIA+?"  
Diversity also needs to be reflected in the production team, photographers, videographers, writers, and other creatives, "because they're the ones who are really capturing the story". 
As for my trip to East Africa, I hope that my presence there, and the stories borne from it, reflect my essence and experiences as an Indian American woman dedicated to women's rights, diversity, and wildlife conservation.  
 Reprinted with permission of Lavanya Sunkara and the Adventure Travel Trade Association. August 31, 2021.
**Originally posted by Adventure Travel and Trade Association (ATTA)