Baja California Eclipse Cruise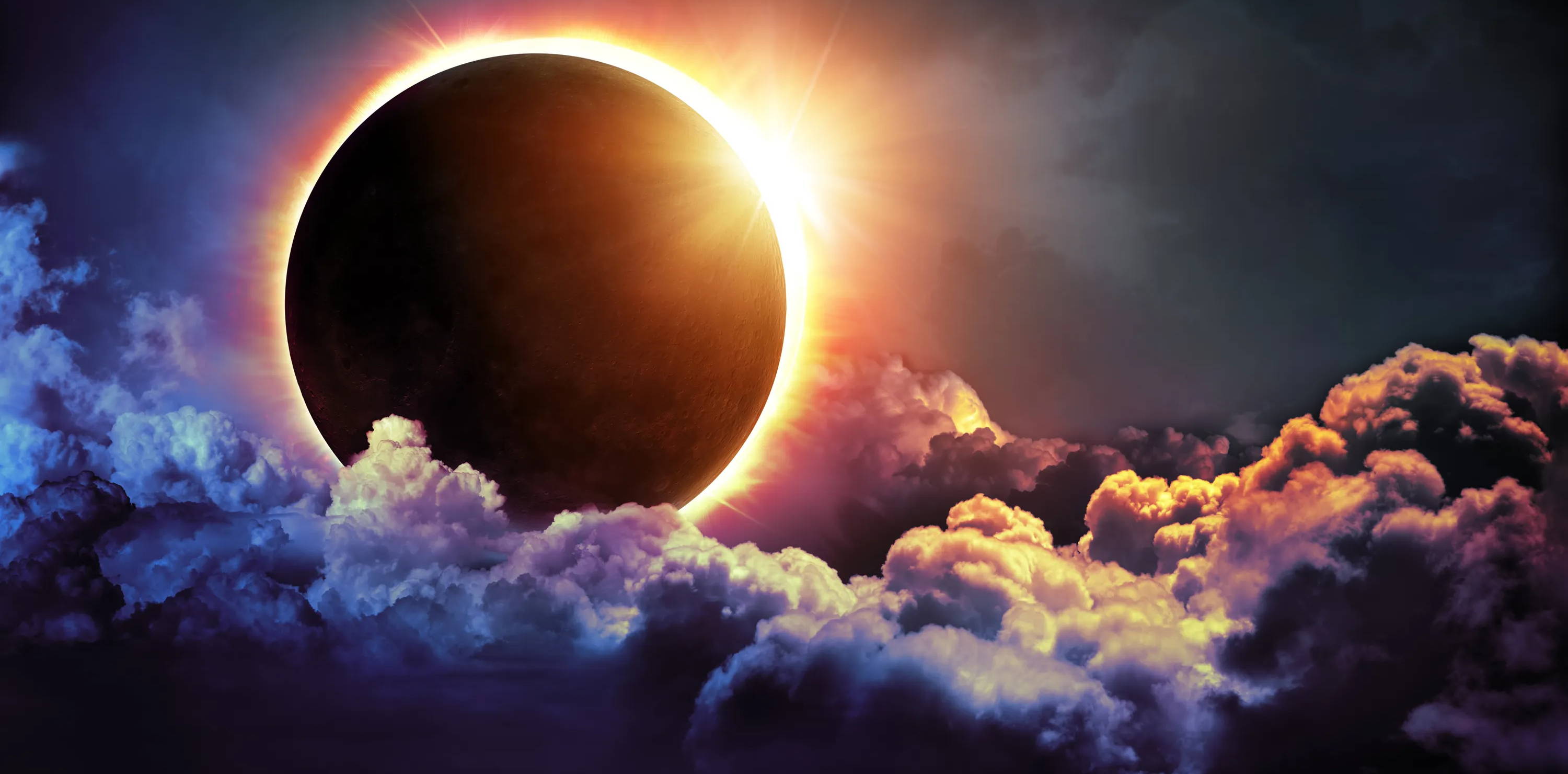 Where Desert Meets the Sea.
Special one-time opportunity to view a 100% total eclipse of the sun positioned perfectly on the Sea of Cortez. Our limited eclipse adventure cruise departs April 6, 2024 .
Are you ready to witness one of nature's most spectacular shows? Join us on our exclusive Baja California Sur, Mexico eclipse cruise in 2024. Be mesmerized by the total eclipse of the sun. You'll be able to experience the unique phenomena of the diamond ring effect and the solar corona as we position ourselves off the coast of Mazatlan. Our meticulously designed eclipse adventure cruise creates awe-inspiring moments and connection to our environment as it's meant to be. Over this 7-night cruise we take you to secluded spots where you'll have an opportunity to see rare and exotic wildlife in the Sea of Cortez and the world's aquarium. Imagine snorkeling with sea lions, spotting a pod of dolphins, or even catching a glimpse of a whale. It's an opportunity to make memories that will last a lifetime and see the last total eclipse from North America until 2044. Let's make more adventure together!
INCLUDED HIGHLIGHTS:
Sea of Cortes UNESCO World Heritage Site—a marine life–rich natural aquarium

100% total eclipse of the sun viewed from Safari Voyager off the coast of Mazatlan with a special itinerary created for this departure only.

Leisurely visit to the Capital of Baja Sur, La Paz. Walk to the nearby markets, explore the local shops, and view the work of local artisans.

Snorkel with sea lion pups and colorful reef fish

Depending on seasonality, see whale sharks and/or superpods of dolphins - wildlife watching with whales, orcas and mobula rays

Birding—hummingbirds, cormorants, Great Blue Herons, Blue- and Red-footed boobies, pelicans, and Magnificent Frigatebirds

Hike among desert shrub, cacti, along ridges, and take on a rock scramble

Explore rugged shores by skiff

Kayak, paddleboard, snorkel, and play at a beach party

Single-Use solar eclipse safety glasses will be provided. If you prefer high-quality solar eclipse safety glasses, please bring your own pair.

B=Breakfast, L=Lunch, D=Dinner
Your day-by-day details | Roundtrip San José del Cabo, Mexico from $7150
Day 1 San Jose del Cabo / La Paz - Embarkation
Bienvenidos! You will be met at the Los Cabos International Airport in San José del Cabo and transferred to our hospitality area. Joined by your expedition team, an overland orientation transfer to La Paz acquaints you with the dramatic Baja landscape and the week that lies ahead. The captain and crew welcome you aboard just in time for a cocktail and dinner with your new mates. Tonight we are underway to cross the Gulf of California.(D)
Day 2 Sealife Search | Day at Sea
Today we cross the Gulf of California toward our eclipse viewing station. On the way, captain and crew will be searching for sealife. Dolphins love to ride our bow wave, jumping and dancing under and around the bow. Keep an eye out for them and for all types of whales! Later this afternoon we will make our first stop off the mainland coast where guests will have a chance to go ashore, kayak, paddle board, snorkel or take a skiff tour.Enjoy your first full day of gourmet meals and talk with the crew and your fellow enthusiasts about the process of the eclipse. (BLD)
Get ready for a breathtaking total eclipse as the Safari Voyager takes position Northwest of Mazatlan on this specialty itinerary. Get the cameras and viewing glasses ready. The eclipse begins at 9:51 a.m. with totality lasting three minutes from 11:07 a.m to 11:11 a.m. We've prepped everything to provide the best viewing for you in a safe way. Brush up on your viewing and photography skills as your experienced onboard crew walk you through this bucket list moment. Celebrate this total eclipse of your heart with a post eclipse glass of champange, or your favorite bevvie! (BLD)
Day 4 Sealife Search | Day at Sea
Another beautiful day at sea looking for marine life with an option for a special land tour to explore the local culture. Take your adventurous side and your binoculars in search of the largest baleen whales in the world. The Sea of Cortés is home to fin, blue, and sperm whales, and the dolphin pods number in the hundreds. Take a cocktail and a friend or a book up to the top deck to enjoy the sun, or to the air-conditioned lounge with its 270-degree view. Depending on conditions, we may get some time ashore before the gorgeous Baja sunset.   (BLD)
Adventure in a playground of steep red bluffs and sweeping desert beach. Don some flippers for a snorkel among colorful sea life, put on your walking shoes for an exploratory romp along the ridge, grab a paddle and kayak, hop on a paddle board, or relax on the beach with the sand between your toes. The rugged beauty of the island makes it an ideal spot for escapades. (BLD)
Day 6 Los Islotes / Isla Partida
At Los Islotes—a steep craggy seamount leaping straight from the sea—slip into a wet suit for a snorkel with curious, agile young sea lion pups. At Isla Partida, get set for water play (kayaking, snorkeling, and stand up paddle boarding are all on the menu) and island hikes along desert beaches or into rocky arroyos. Or, kick back with a beach party—complete with a cool drink and sun-soaked lounge. (BLD)
Day 7 Whale Shark Excursions and La Paz
Safari Voyager has re-entered Bahia de la Paz, but we are not done yet! Today we will have the chance to swim with Whale Sharks. These gentle giants are filter feeders and pose no threat to humans. Our careful visitation and guides ensure we are also no threat to them. Go out on a skiff into the warm areas of the bay where Whale Sharks gather. Jump in with snorkel and fins, or stay on board the skiff with your camera. Either way, it's the experience of a lifetime and a perfect way to put a cap on your cruise. (BLD)
Day 8 San Jose del Cabo - La Paz - Disembark
After breakfast, it's "adios" La Paz, as you transfer back to San José del Cabo for your flight or UnCruise hotel stay. (B)
Passport required. Itineraries are guidelines; variations in itinerary and the order of days may occur to maximize your experience.
Rates Shown Are Per Person, Based on Double Occupancy. Port Taxes and Fees $495 per person additional.
| | | | | | | | | | |
| --- | --- | --- | --- | --- | --- | --- | --- | --- | --- |
| Ship | Departing Saturdays | 2023 Date | Navigator | Trailblazer | Pathfinder | Admiral | Jr Commodore | Commodore Suite | Single |
| | | | | | | | | | |