Northern Lights & Winter Sports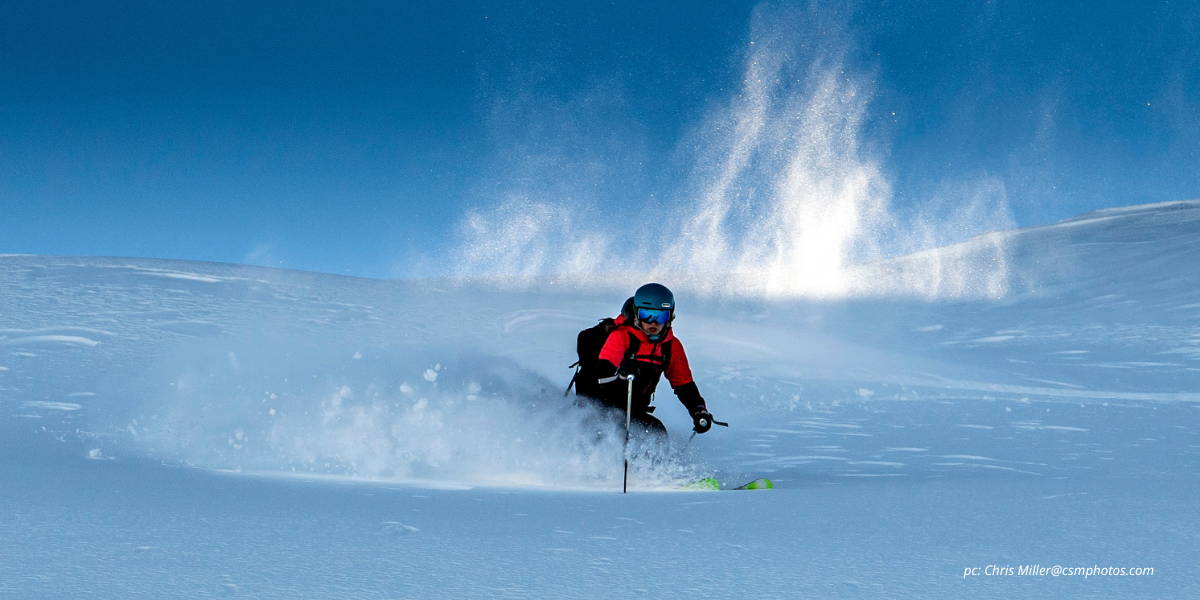 Enjoy Alaska's winter wonderland. Southeast Alaska's February and March feature 10 hours of daylight and average temperatures in the 30's F. Perfect for days of snow adventure and nights under the stars and, if we are lucky, the Northern Lights.

INCLUDED HIGHLIGHTS
• Winter sports galore: downhill skiing, cross country skiing, snowboarding, snowshoe, ice skating, and more!
• Eaglecrest ski area - bring your own gear or rent on site
• Glacier Bay National Park
• Margerie, Johns Hopkins, Dawes, and Sawyer glaciers
• Apres-ski happy hours
• Possibility of Northern Lights during winter evenings depending on astronomical conditions
• Photographer's delight with winter landscapes and wildlife
B=Breakfast, L=Lunch, D=Dinner
Thanks for stopping by. This itinerary is no longer offered.
DAY 1 Juneau – Embarkation
Enjoy the long, slow Alaskan sunset from the deck of Safari Endeavour. Meet your fellow adventurers and the amazing crew on board. After welcome champagne and and a safety talk, enjoy your first of many gourmet farm-to-table meals in the dining room. Make new friends and new memories. (D)
DAY 2 Icy Strait & Lynn Canal
Take your mug of coffee to the railing - today the Captain and crew are in search of all variety of whales. Icy Strait features an up-welling of krill and other feed for whales and is a favorite location all year. Endeavour will sail through Icy Strait and Lynn Canal, her route dependent on the conditions and recent sightings. (BLD)
DAY 3 Glacier Bay National Park
Glacier Bay National Park is one of the crown jewels of the National Park system as well as part of a World Heritage Site. Access to the waters inside the park is very limited year round, and in the winter months, it is all ours.Today you will explore both arms of the park, seeing famous glaciers such as Margerie and Johns Hopkins. (BLD)
DAY 4 Glacier Bay National Park & Bartlett Cove
Weather permitting, today is a day for play in the park. Snow shoe or cross country ski in areas very few humans have ever set foot. Look closely for the local animal residents - remember they are in their winter whites! Tour Bartlett Cove's trails. Come home to the warmth of hot tubs, hot toddies, and stories with friends over dinner. Afterwards, step outside - the stars in this isolated region are incredible, and if you are lucky, you could see the Northern Lights shimmering overhead. (BLD)
DAY 5 Eaglecrest Ski Area
Back in Juneau, today is for ski! Eaglecrest Ski Area is 15 minutes from downtown Juneau. With big mountain terrain, a 1620' vertical drop, 640+ acres, impressive backcountry access, and fresh tracks snow for snowshoe and cross country, it's a perfect playground. Beginner, Intermediate, and Expert terrain offer opportunities for all skill levels. Come home to hot showers and hot beverages. You will eat well tonight! (BLD)
DAY 6 Winter Sports & Tours
But wait, there's more in Juneau! Today your adventure options may include ice skating, Nordic skiing or snowshoe on trails surrounding Juneau, local events in town, or optional heli-ski excursions at additional cost, depending on weather conditions. (BLD)
DAY 7 Tracy & Endicott Arms
Sail up the narrow Tracy and Endicott Arms to reach the Sawyer and Dawes glaciers. Watch these tidal glaciers calving big chunks into the sea from the closest safe distance - only small ships can bring you in this far! Hear the crash of those bergs and hold glacial ice in your own hands. Tonight after the Captain's Dinner enjoy a photo presentation put together by your crew from photos taken of your adventures this week. (BLD)
DAY 8 Juneau Disembarkation
One more hearty breakfast. Sneak one more of the pastry chef's breakfast delights in your bag - we won't tell! Transfer to the Juneau airport or set out for your land stay. (B)
Passport required (non USA citizens). Itineraries are guidelines; variations in itinerary and the order of days may occur to maximize your experience.
This itinerary is no longer offered. You may also like other options below.