Small Ship Adventure Cruising | Unleash Your Excitement
Focused on experiencing life on the outside—rain or shine—adventure travel by small ship with UnCruise offers a variety of destinations, a mix of price points (some generously inclusive), and an exciting range of activities aboard boutique yachts and expedition vessels. Kayaking, paddle boarding, hiking, snorkeling, skiff excursions, and cultural encounters top the agenda.
Each day's activities take advantage of the current conditions and opportunities, and are planned to suit a range of skill levels and preferences. You could be kayaking one morning and snorkeling the next; or another day may offer a leisurely afternoon shore walk or a rigorous hike. So take it easy, or stay on the go—your onboard expedition team will provide the insight needed for you to make a safe and enjoyable choice.
Our 22- to 86-guest vessels are ready for action and equipped with top-of-the-line kayaks, paddle boards, hiking poles, binoculars, and many even feature a custom-built kayak launch system. And depending on your destination and vessel, snorkeling gear and wet suits. We provide the adventure, equipment, opportunities, fun, expert crew, expedition guides, and the vessel. The rest is up to you!
We Provide All of the Adventure, Equipment & Daily Activities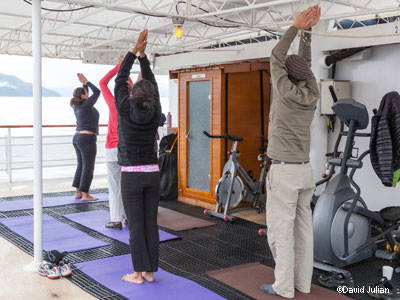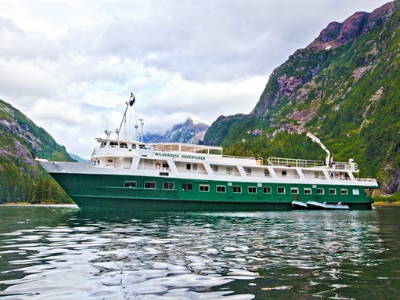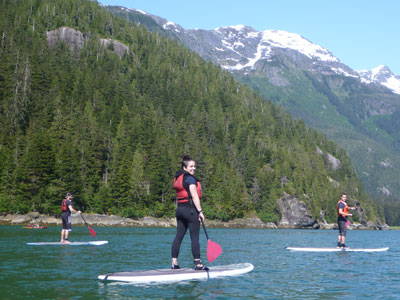 Guided and free-time kayaking excursions

 

Paddle boarding in protected coves

 

Snorkeling among marine life

 

Inflatable skiff excursions along shore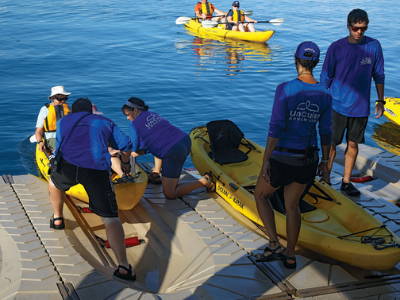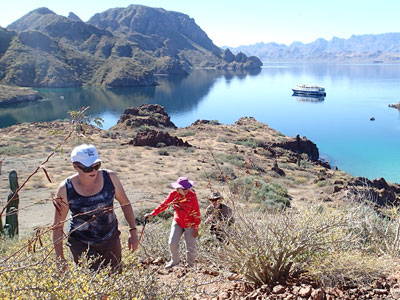 Guided hikes in forested wilderness, through muskeg, or red rock cliffs

 

Leisurely beachcombing for tide pool "treasures"

 

Visits to quaint towns and Native villages

 

Cultural experiences and exchanges with locals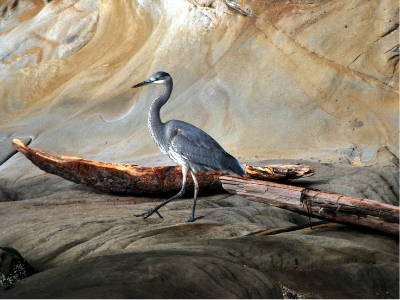 What is Adventure Travel with UnCruise Adventures?
Can I explore on my own?
You will be with your favorite new friends and usually two of our highly experienced guides. Don't worry depending on the location there is time for open kayak, and open paddle to explore on your own, plus time to swim off of the fantail should your crew deem it safe. This is about creating your adventure, your way.
Do I have to be in certain shape to participate?
Never done some of our adventuring before? No problem! Each activity can be chosen by it's level of exertion. If you want to hard-charge at the beginning of the week, and relax towards the end of the week, you can mix it up with an all day kayak or a leisurely shore walk. You're always in safe and competent hands with our crew and guides.
What should I expect?
A week of camaraderie and discovery with like minded travelers. Our multi-activity days will have you ready to share stories and a cocktails at happy hour every evening. While most of our daily activities with be with a group, you will have plenty of time to enjoy the top deck or bow looking for wildlife at your own pace. You will feel like family at the end. And nothing creates life-long memories like accomplishing a challenge together, capturing that perfect photo, or celebrating your experiences at the end of the day.
How Do We Define Adventure?
No matter how you travel—with a companion, family, solo, or in a group—connection, place, and adventure are at the heart of your exploration. Uncover hidden treasures, meet locals (the human, feathered, and wild-and-woolly ones), and learn while having fun. Change the way you see the world.
Get Your Adventure Savings with Our Special Offers
Our savings are one more reason to join us on our small ship adventure cruises. Take advantage of special cruise offers and say "yes!" to the exploration of a lifetime. Our special offers are "un-typical" and only available for a limited time, so book your cabin today before these savings' ship sails. We look forward to welcoming you aboard.
Many of our recent deals have ended, see current offers below. Contact us directly for questions and referral savings at sales@uncruise.com.