Unlock Your Adventure Cruise Savings!
Ask About Limited Time Savings & Loyalty Offers

7, 10 12, & 14 Night Adventures
Life on the outside.
Adventure cruising is more than a growing trend to connect with nature, wildlife, and yourself. It's a community of adventurers that is here to stay. Imagine a place where you can have everything planned for you and enjoy personalized service with an all-inclusive small ship experience. One that satisfies a traveler's curiosity, commitment to ecotourism, and a desire for a multi-sport vacation that fits all activity levels. UnCruise Adventures small ship cruising takes you to those dedicated places from the pristine waters of Alaska with breaching humpback whales, to up-close marine and wildlife encounters in the Sea of Cortez, Hawaii, Belize and the Galapagos. This is a place to travel with a community of adventurers like you.
Whether you go for 7, 10, 12, or 14 nights, there truly is a trip for everyone. We can also work with you to personalize a land extension for added adventure. Get ready to set yourself apart.
What to Expect in Onboard

Wildlife, Nature, Culture, Connection
Active Lifestyle Choose Your Adventure
All-Inclusive Popular Destinations
See us up close-and-personal in our destination videos. See our wildlife, sea life and nature adventures with no lines, no crowds and BIG adventure. Kayak with marine life, snokle with whale sharks, get close enough to smell the breath of a humpback whale!
Find more on our upscale amenities, high-end cuisine, unlimited open bar, on vessel lounges full of friendly adventurers and daily mulit-activity excursions to choose from. Adult-only specials on select dates and destinations are now available.
Click to search our small boat itineraries and locations for any season. Trade those snowballs for crystal clear waters in Mexico for the winter, and leave the heat for our liquid sunshine in Alaska this summer! We have eleven un-ordinary UnCruise destinations!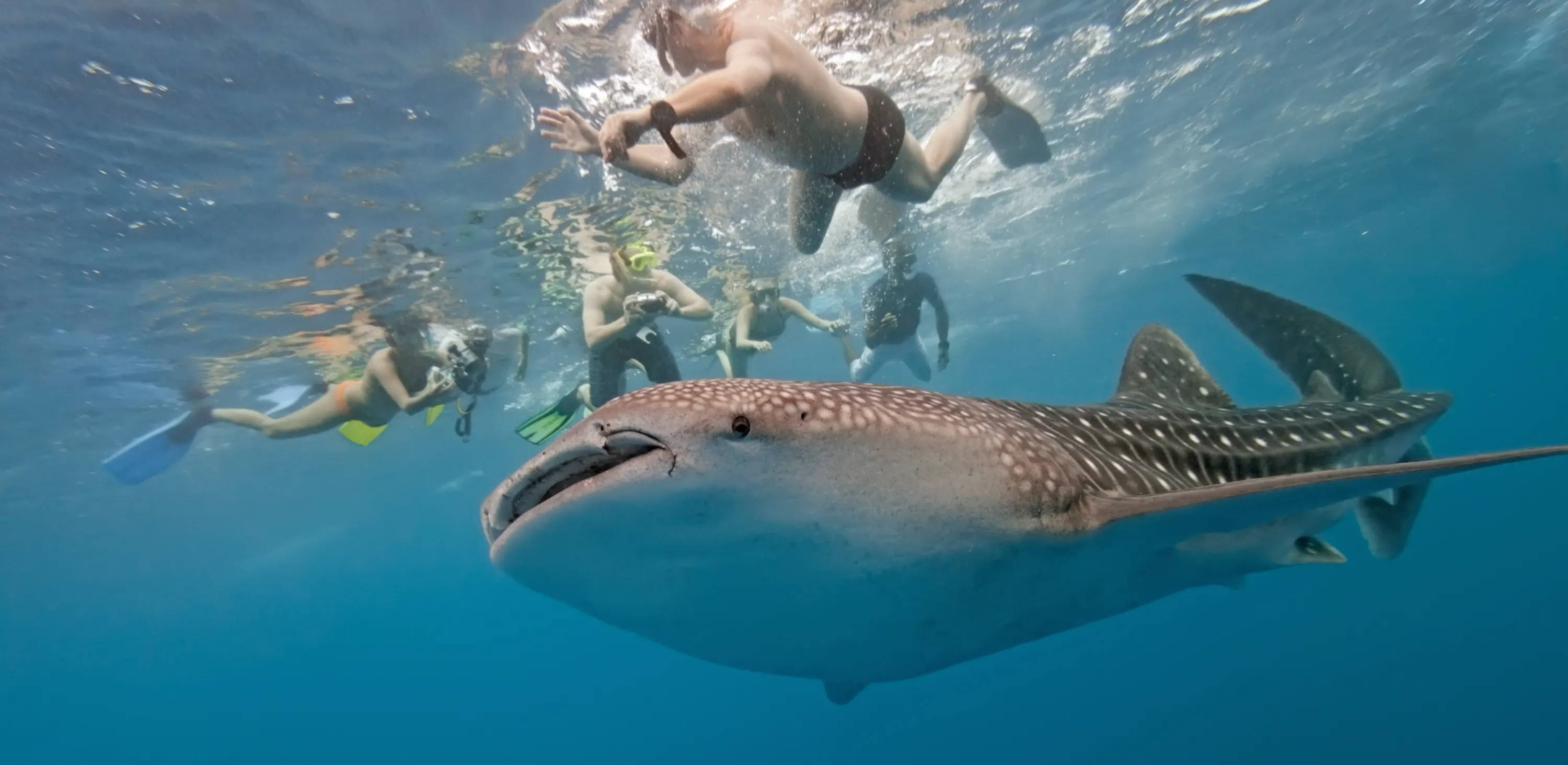 When liquid sunshine hits, we've got you covered. Life on board in all of our destinations means wildlife sightings from the bow, while kayaking, or snorkeling and a warm drink at the ready when you're back onboard. You'll see plenty of wildlife. Humpback whales. seals, sea lions, and sea otters,. Eagles and oystercatchers. We love immersing ourselves and our guests in wildlife, and we know you will too.  
We are know for our daily activities so get ready to put boots on the ground. Paddles and spray skirts at the ready. Cameras in hand. Water bottles filled. Your guides—highly trained to keep you safe and confident in the field—are prepped to lead the charge. Our inclusive Alaska cruises feature these activities at no extra charge. So get out there. Try something new. There will be warming beverages and hearty stories to tell back on board.