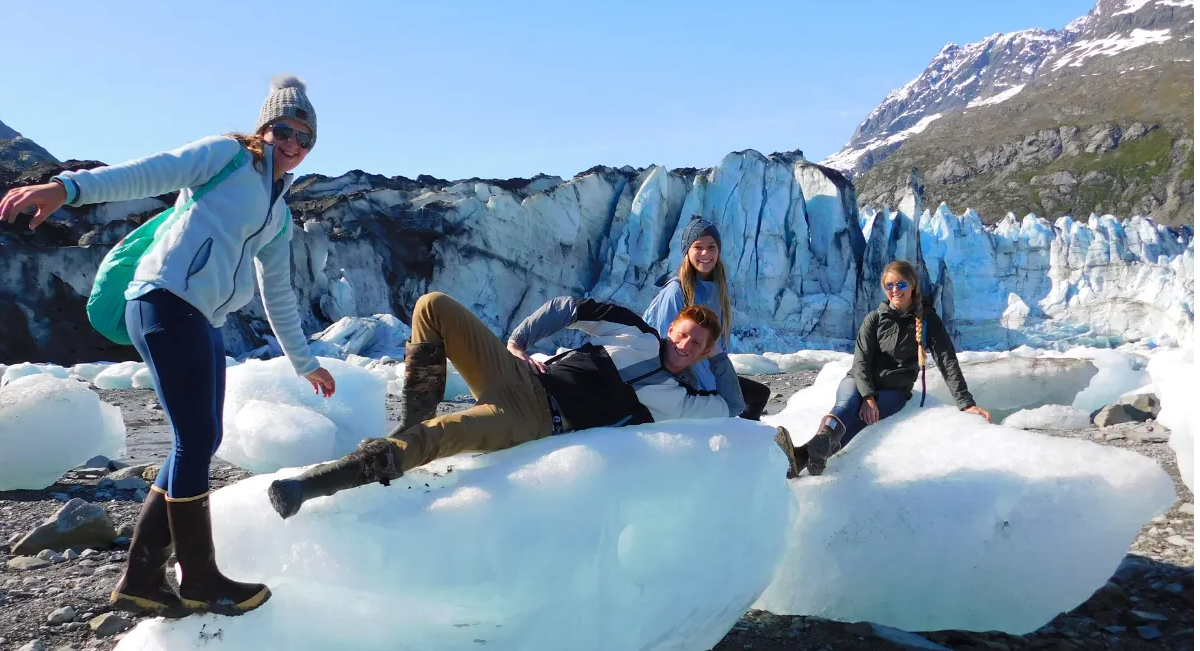 See What the Buzz is All About &
Why We Were Voted Best Adventure Cruise Line

You can stop scrolling online and jump aboard an award-winning small ship adventures for 7-14 nights. Your all-inclusive [F]UnCruise adventure starts here with our togetherness and inclusivity for everyone. We believe in spending our lives with people who matter in places that are unbelievable.
We focus on experiencing life on the outside—rain or shine—adventure travel by small ship (22-86 guests). Kayaking, paddle boarding, hiking, snorkeling, skiff excursions, and cultural encounters top the agenda. Plus enjoy our nightly social hours, top deck parties, beach parties and evening presentations with naturalists. Daily forecast? Cruising for critters (charasmatic megafauna) with a BIG side of adventure! Are you coming with us?
Try our 4 islands 1 week in Hawaii from Kona to Molokai, or Sea of Cortez 7-nights, swimming with sea lions, whales sharks, or watching grey whales and their newborn calves. Don't forget to book early Spring Alaska for 7-nights to experience Alaska Awakening!
Ask our adventure specialists for your savings on select dates! Get started. Complete your quote request below!
Yes, I'm Ready! Contact Me Today

Find Out More | Start Saving Today.
Send us a message and get a quote
888-862-8881 | sales@uncruise.com
Oh So Much Onboard - What to Expect
Wildlife, Nature, Culture, Connection
See us up close-and-personal in our destination videos. See our wildlife, sea life and nature adventures with no lines, no crowds and BIG adventure.
Active Lifestyle Choose Your Adventure
Find more on our upscale amenities, high-end cuisine, unlimited open bar, on vessel lounges full of friendly adventurers and daily mulit-activity excursions to choose from. Adult-only specials now available on select dates.
All-Inclusive Popular Destinations
Click to search our small boat itineraries and locations for any season. Trade those snowballs for crystal clear waters in Mexico for the winter, and leave the heat for our liquid sunshine in Alaska this summer!
Save $500 Per Person on Adult-Only Sailings
On board is the perfect place to enjoy like minded travelers. Travel solo and never feel FOMO, bring a partner, or the whole fam. There is a level of activity for every adventurer. All logistics are planned for you. Every detail is created to maximize your comfort, your experience and your FUN! Relax among like-minded and similarly aged small ship cruisers.
Cruise well. We've made it safe, so you can enjoy remote locations, culture, wildlife and nature with other fully vaccinated adults.
888-862-8881 | sales@uncruise.com
Watch our collection of destination videos along with our series of fresh, local, inspired dining playlists and listen to our podcast. All on our YouTube Channel. Looking for more. Let us know at pr@uncruise.com 
Hearty, active adventures
are rooted in our core. So is watching for wildlife, time spent with locals, and digging into the culture and history of the places we visit. See you on an adventure.