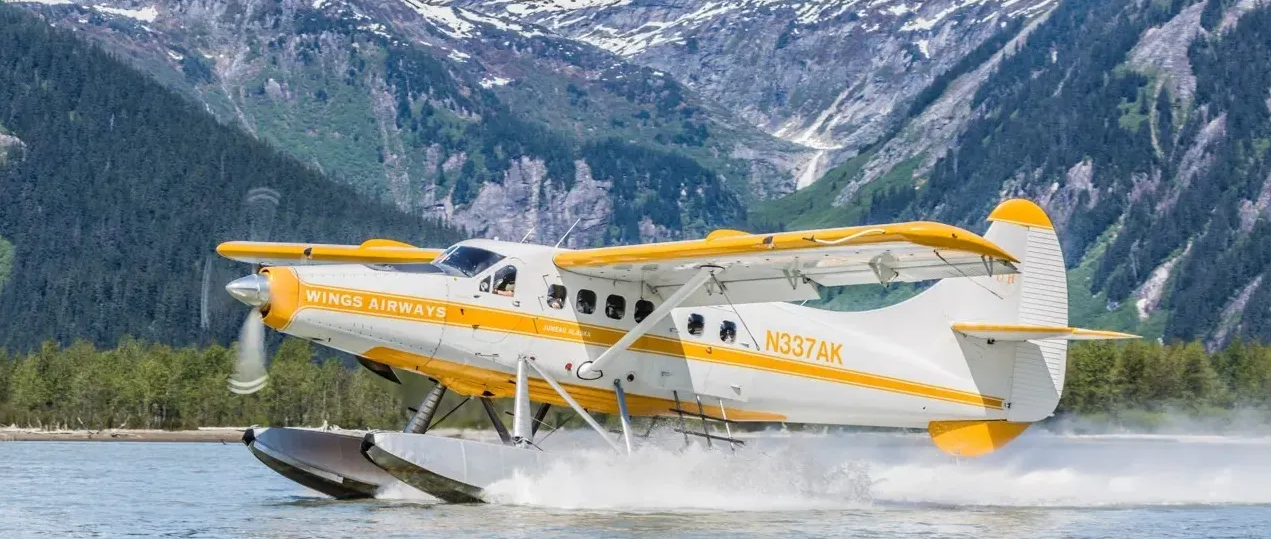 Now Open. Pre Sale 2023 Tours Near Juneau.  
Call Direct to Reserve 206-539-1998
Hello, fellow adventurers! If you're craving some Alaskan excitement, then Juneau is the place to be. We've got everything from helicopter tours to dog sledding, and we're just getting started. Why not make the most of your UnCruise Adventure and extend your stay with some awesome land, and air tours? Our Juneau office has got you covered. And here's the best part: we've been doing this for over 25 years! That's right, we're one of the original providers of small ship adventures & tours in Juneau.
Booking with us means you'll get personalized service from our dedicated agents who know Juneau like the back of their hand. And hey, did we mention that you'll save some cash if you book now? We're hooking our guests up with lower cost tram tickets with 5% off.
So let's make this happen! Complete your booking request below or contact our Juneau specialists directly. Let's make your Alaskan adventure one for the books! Complete your booking request below or contact our Juneau specialists directly.
Ph: 206-536-1998 | Email: juneautours@uncruise.com
Most Popular Cruise Shore Excursions

Experience this premier excursion from the best vantage point, from a comfortable sea plane! See the wonders of Juneau and the beauty of the glaciers on this float plan tour. Each passenger has the advantage of a window seat along with expert storytelling and narration of the history during our multi-glacier flightseeing options.
TAKU LODGE
"FLIGHT AND FEAST"
This 3-hour excursion includes 40 minutes total flight time, a salmon feast at the 1923-era Taku Glacier Lodge, and 2 hours to explore the grounds of the lodge independently or with a guided tour. Taku Glacier Lodge sits in the midst of the Tongass National Forest. Taking off from the heart of Juneau's waterfront and landing on the Taku River, this is a true Alaskan adventure. Each guest enjoys a window seat for enhanced viewing and a headset for continuous narration in the air.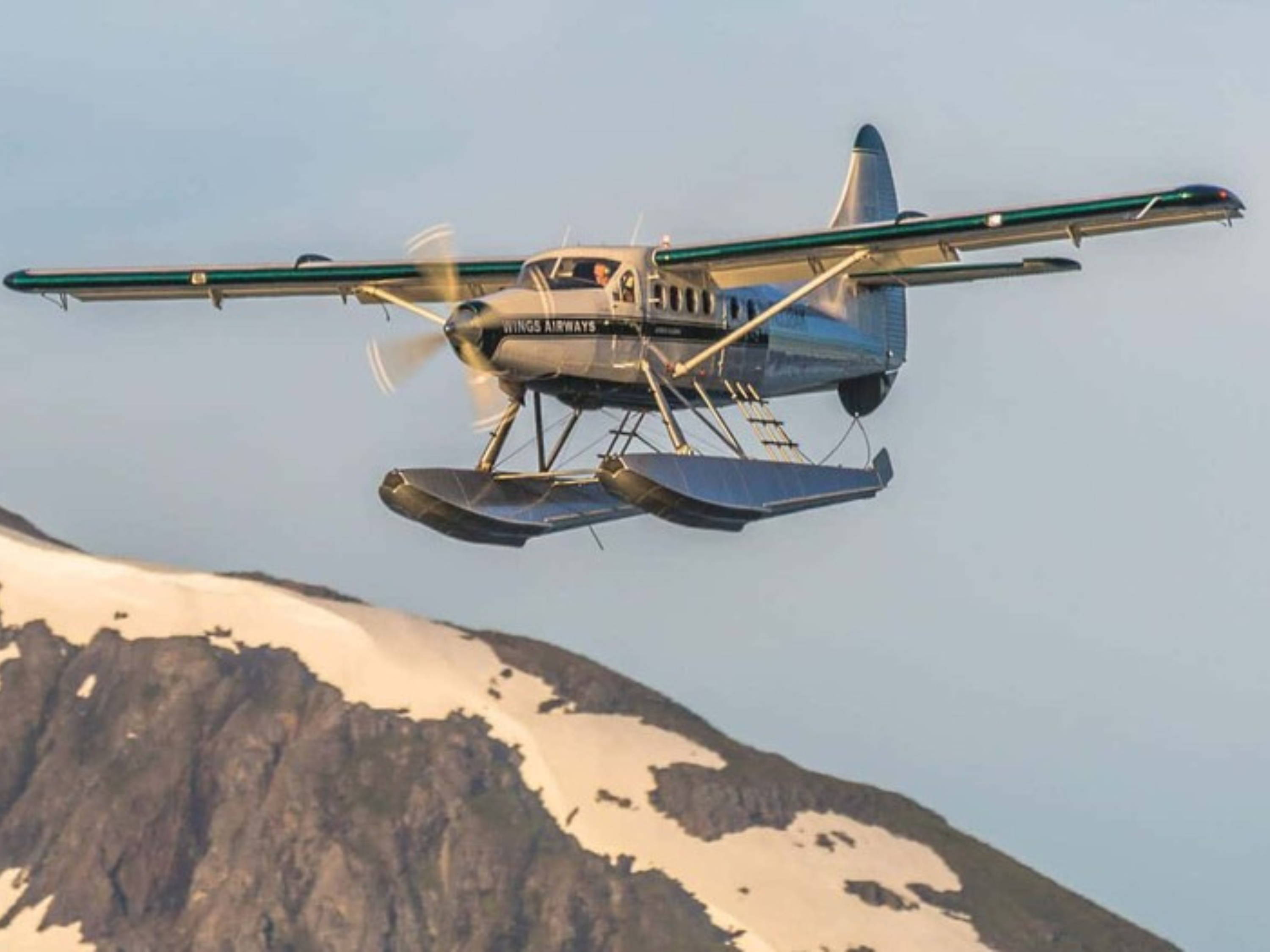 5 GLACIER EXPLORATION
SEAPLANE TOUR
This 40-minute flightseeing adventure is Juneau's ONLY five-glacier seaplane tour. Departing and landing from the historic downtown Juneau waterfront, this tour includes the most flightseeing time over the greatest number of glaciers in Juneau. Fly over Norris, Hole-In-The-Wall, East Twin, West Twin, and Taku Glaciers. Each guest enjoys a window seat for enhanced viewing and a headset for continuous narration in the air.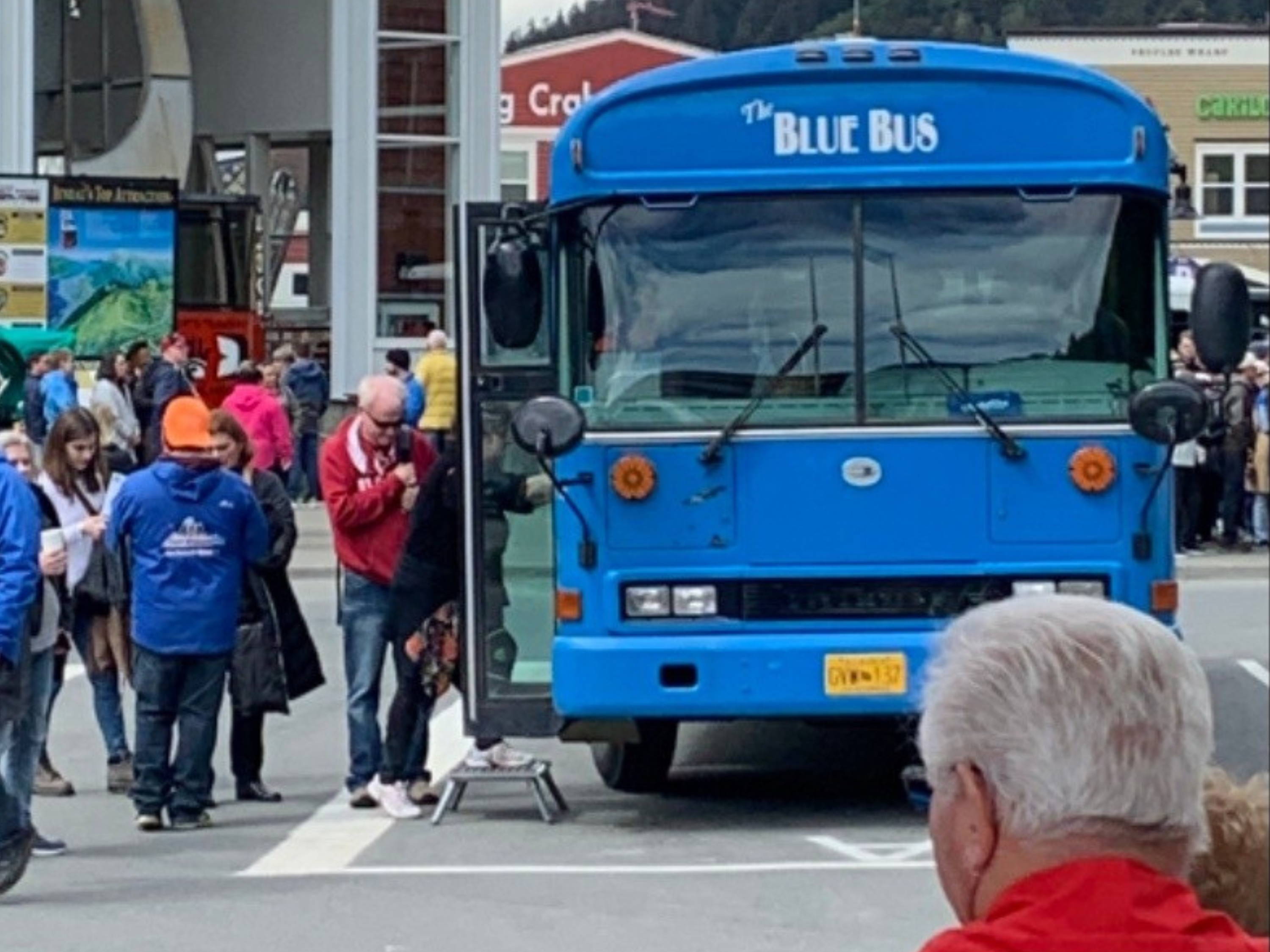 "BLUE BUS"
GLACIER EXPRESS
TICKET
The Blue Bus Glacier Express is the best way to get from the downtown Juneau docks to the majestic Mendenhall Glacier 14 miles away. This narrated trip will introduce you to Juneau, its history, and what it is today.
There are no timed tickets. The bus leaves downtown and departs from the Mendenhall Glacier visitor center every half hour on most days. That means you get to decide when you want to leave and come back. Please verify last bus back with your driver at pickup.The $5 entrance fee to the visitor center is included in ticket price.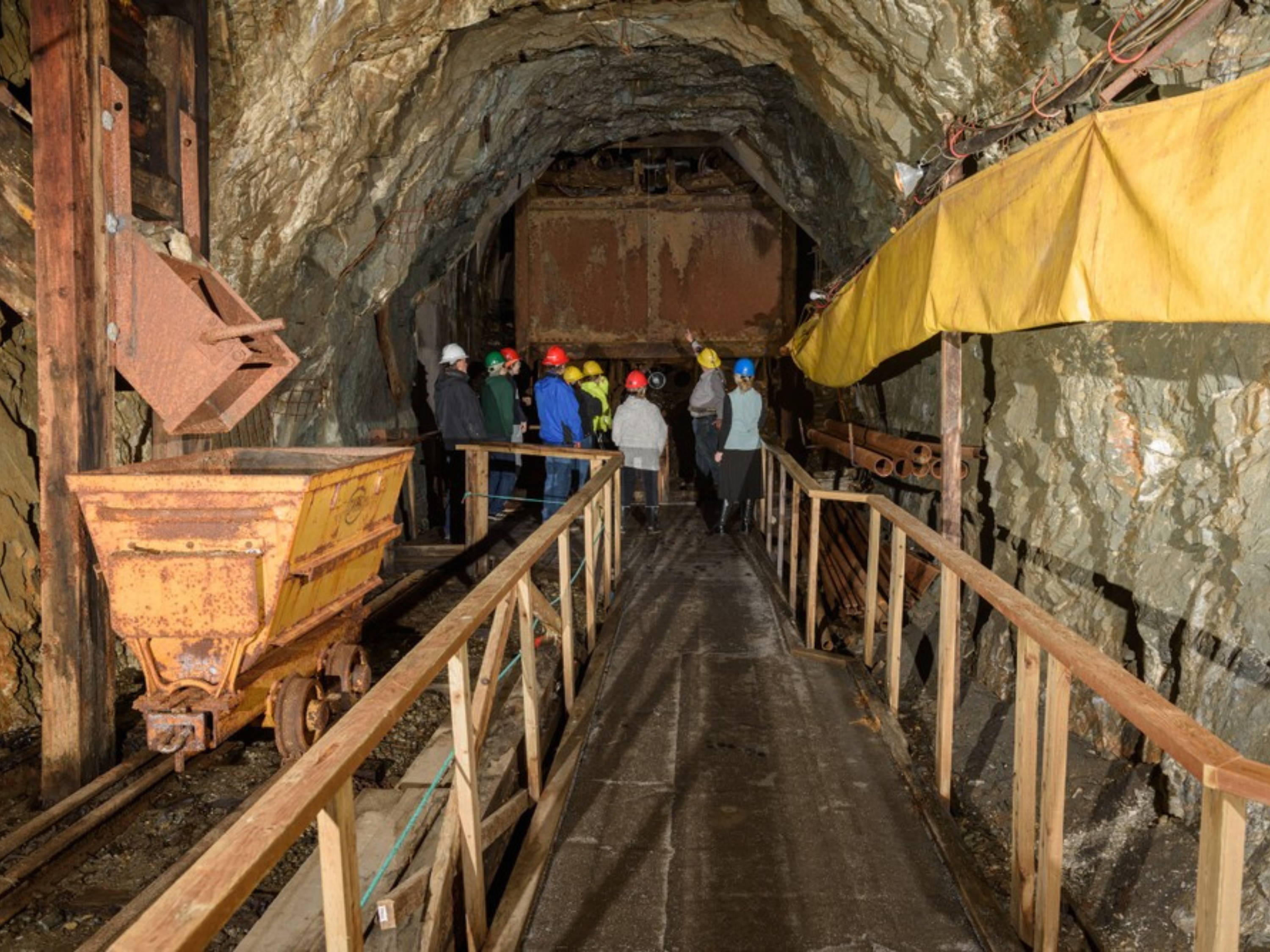 AJ MINE
GASTINEAU MILL
TOUR
Relive Juneau's mining heritage on a unique tour of what was once the world's largest gold producing mill. Hear the story of this great mine that was once the heartbeat of Juneau. Donning hardhats, the tour proceeds along the boardwalk into a 360 foot tunnel. An experienced miner will demonstrate hard rock mining techniques and acquaint you with the mining lifestyle. Try your own hand at panning for gold and garnets. Pay dirt is guaranteed and you keep what you find! Wander through the outdoor museum and see the first steam engine brought to Alaska.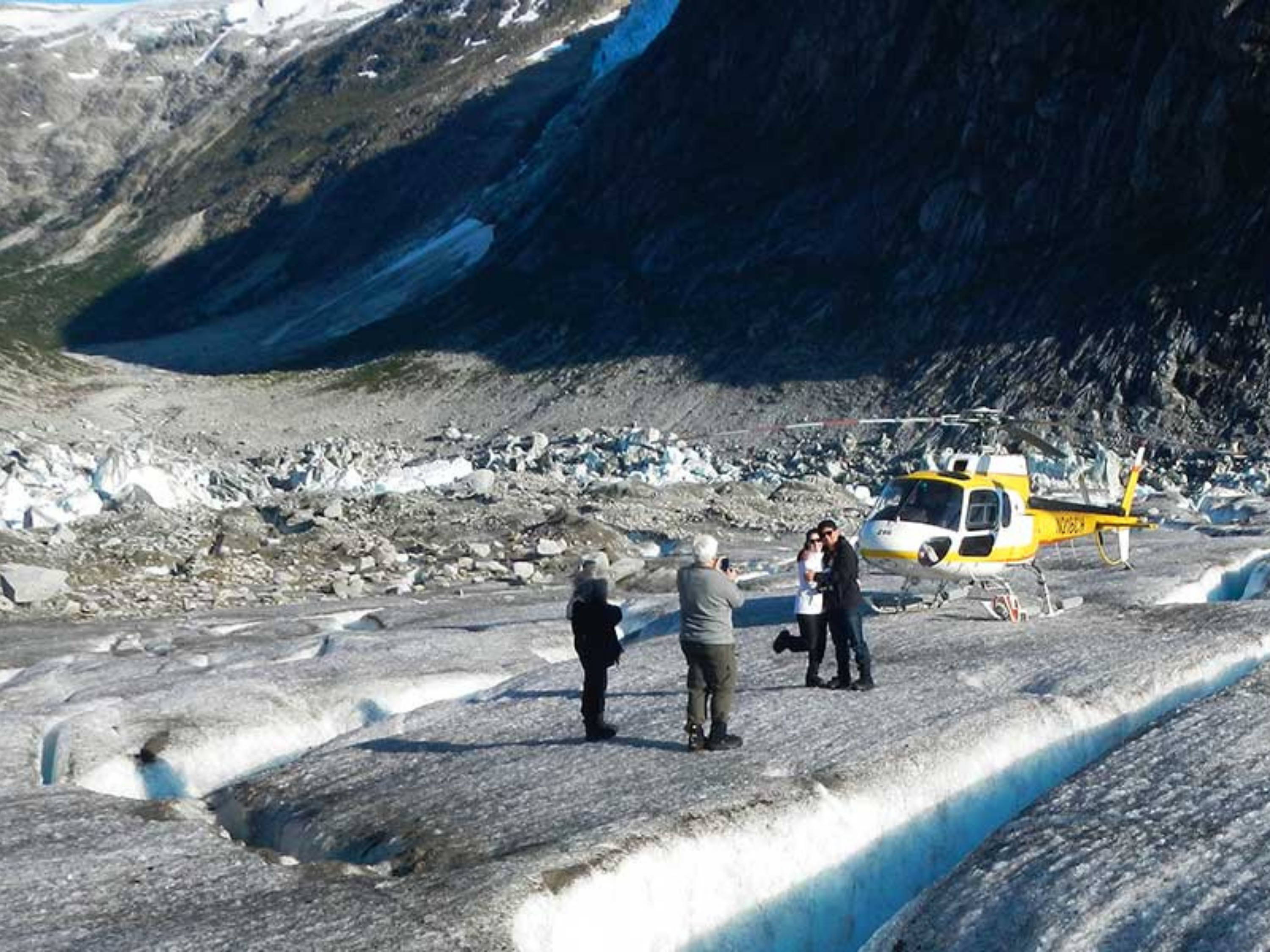 See some of the most impressive local glaciers and walk along ancient ice. Choose from options such as a Helicopter Glacier Walk, Glacier Trek, Extended Glacier Trek, and even Helicopter Glacier Dog Sled Adventures!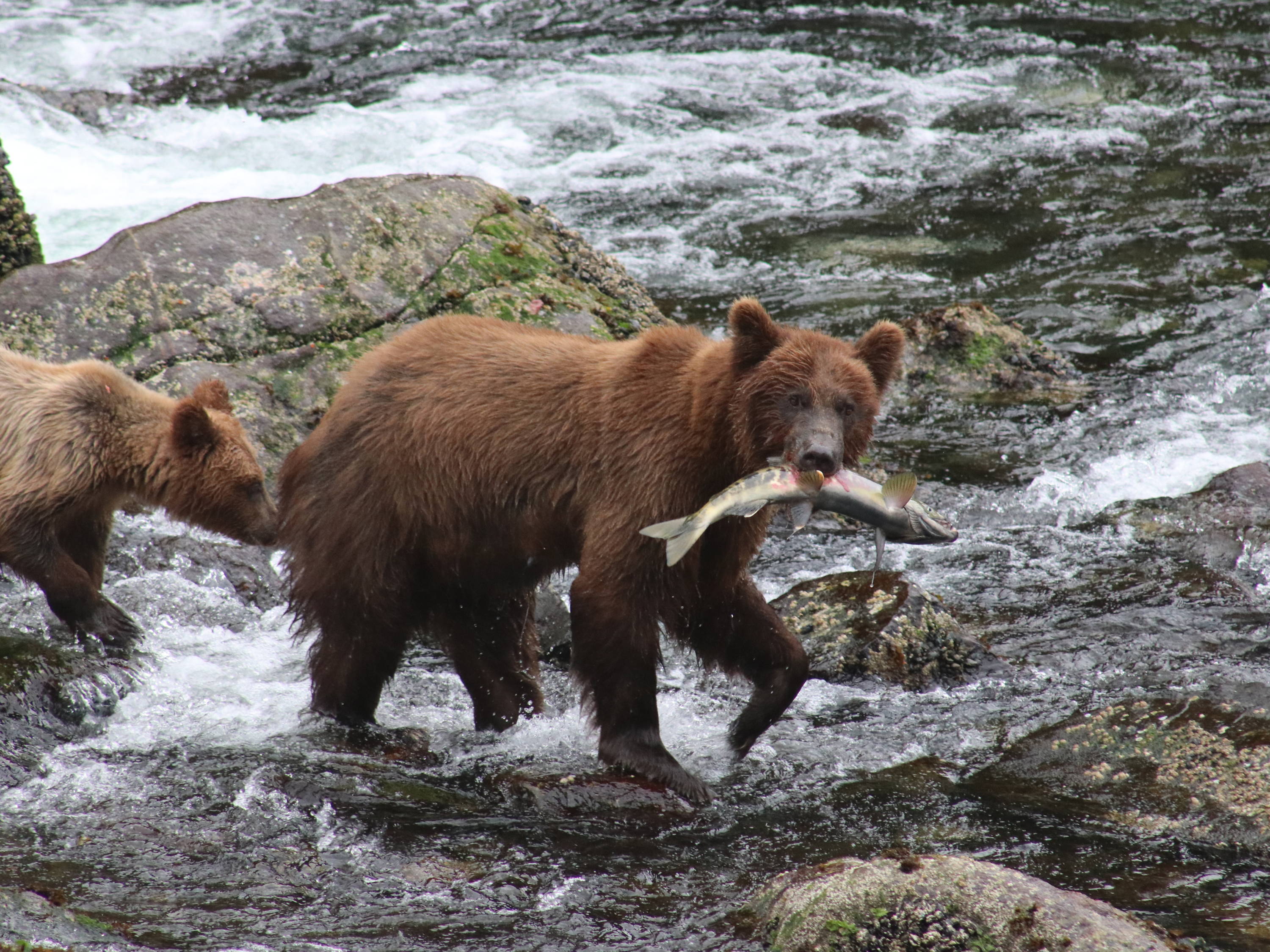 This unique tour includes floatplane flights, wildlife kayaking from Windfall Island to Pack Creek, and famous brown bear viewing at Pack Creek. Includes professional guides, all equipment and gear, rain jacket and pants, permits, transportation, picnic lunch and snacks, bottled water. An 8 hour excursion.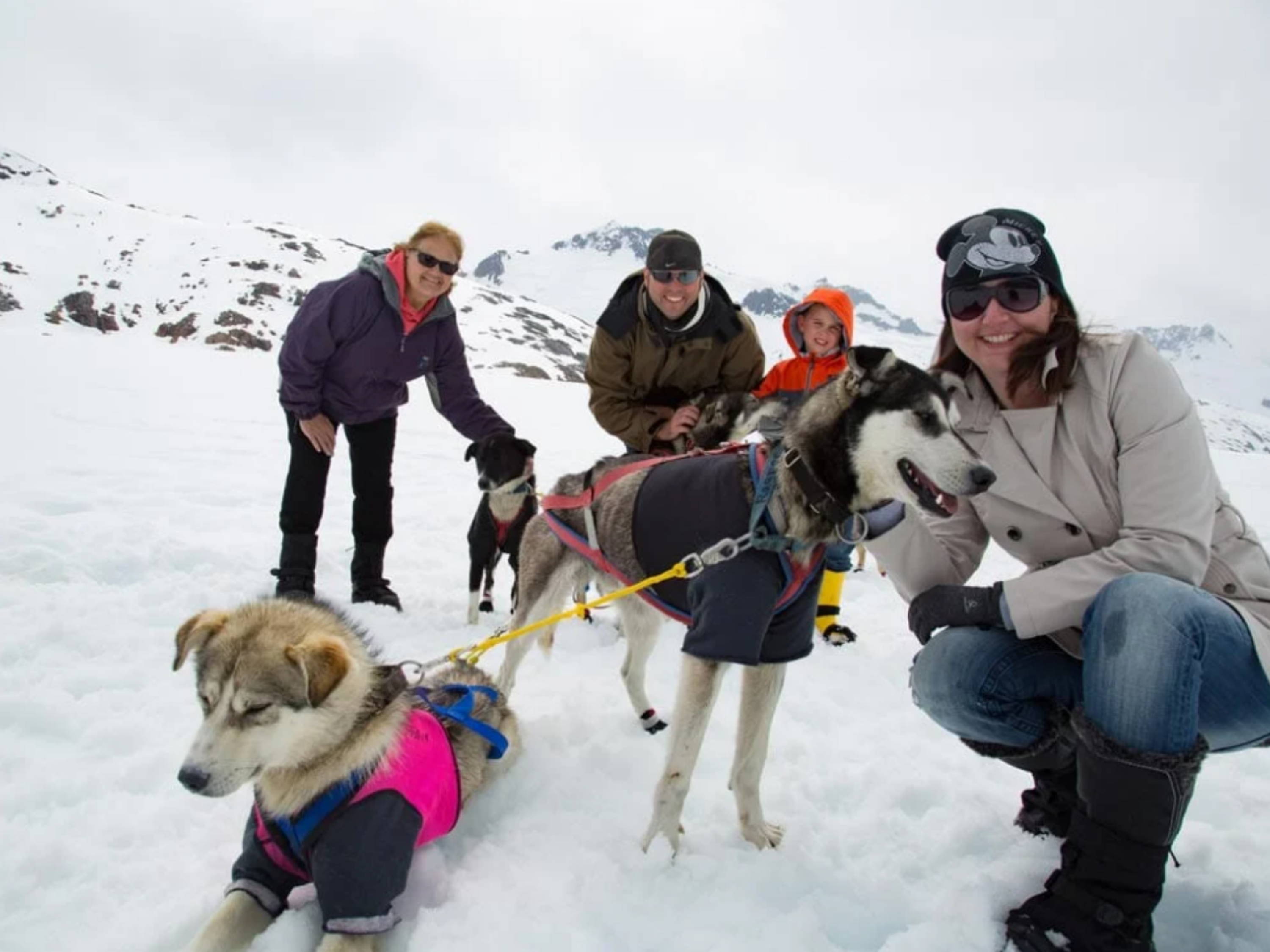 This is among our most popular activities and includes a helicopter flight, one hour at dog camp, and 20 minutes mushing time. Learn about dog sledding from the professionals, and meet this summer's puppies! Professional photos available for purchase.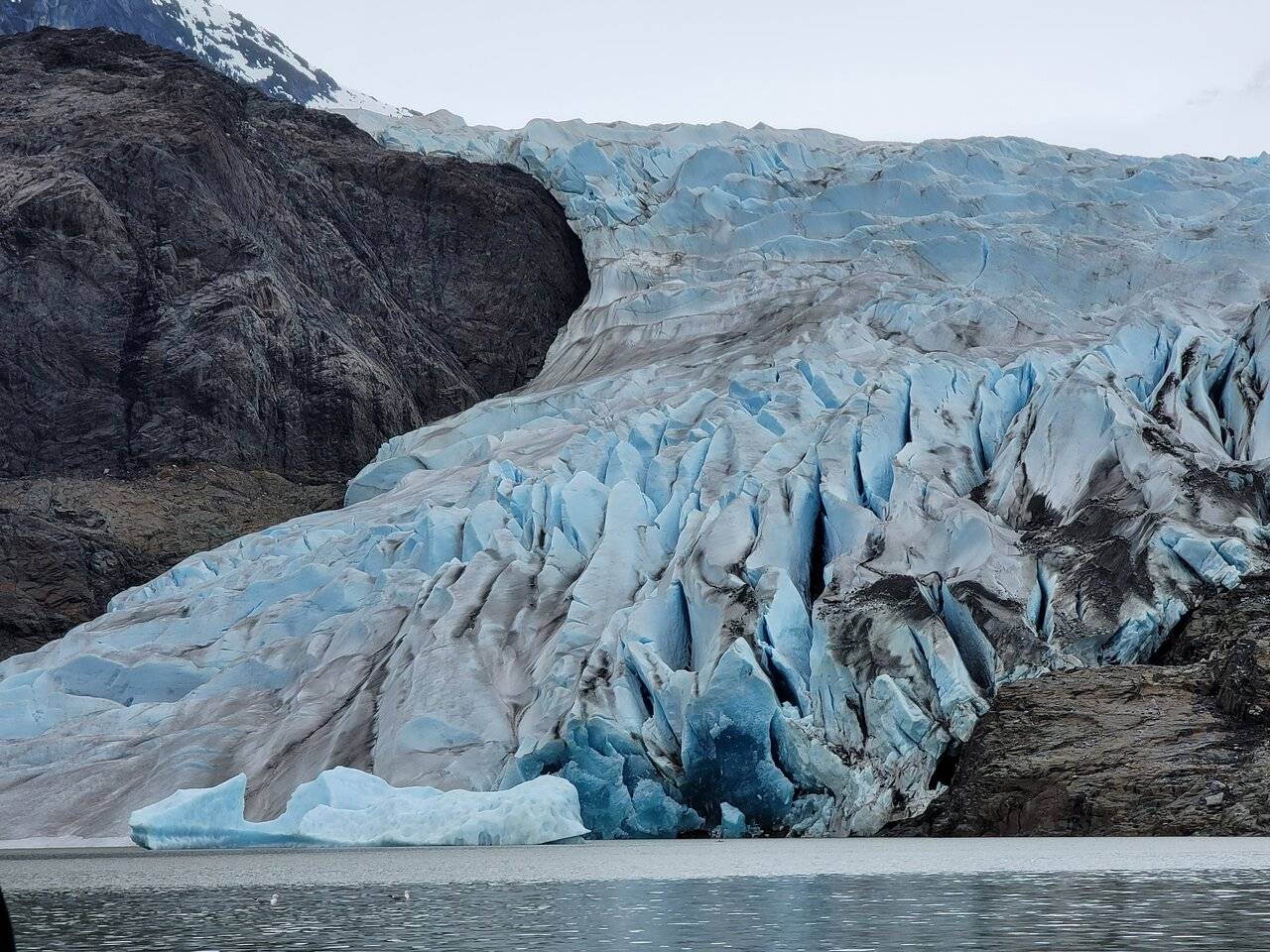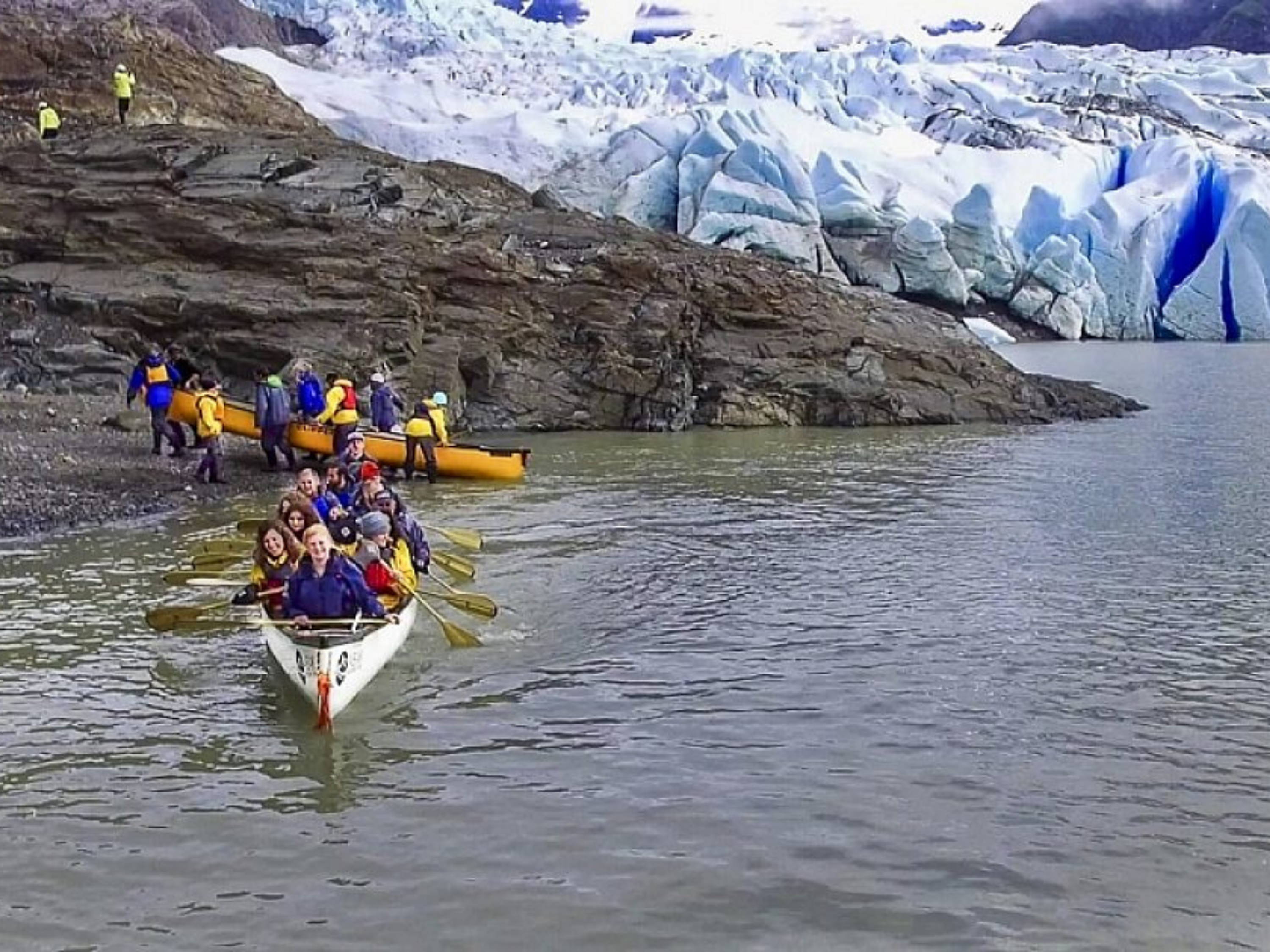 Salmon, Halibut, or Trout fishing experience with professional guides. Guests will need to purchase an Alaska non-resident-fishing license from the guide costing $25. Options for shorter or longer trips including some with seaplane flyout.
Book adventure with incredible views. Eight hours of active hiking and glacier trekking adventure. Trip goes rain or shine and includes professional guides, all equipment & gear, rain jacket and pants, permits, roundtrip transportation, and a hearty-healthy snack.
This paddle is a six hour tour, rain or shine.Canoe in 8 or 12 person canoes across the glacial lake. Trek along the edge of the glacier, exploring an array of glacial features - moulins, conduits, cabes, tubes, and more.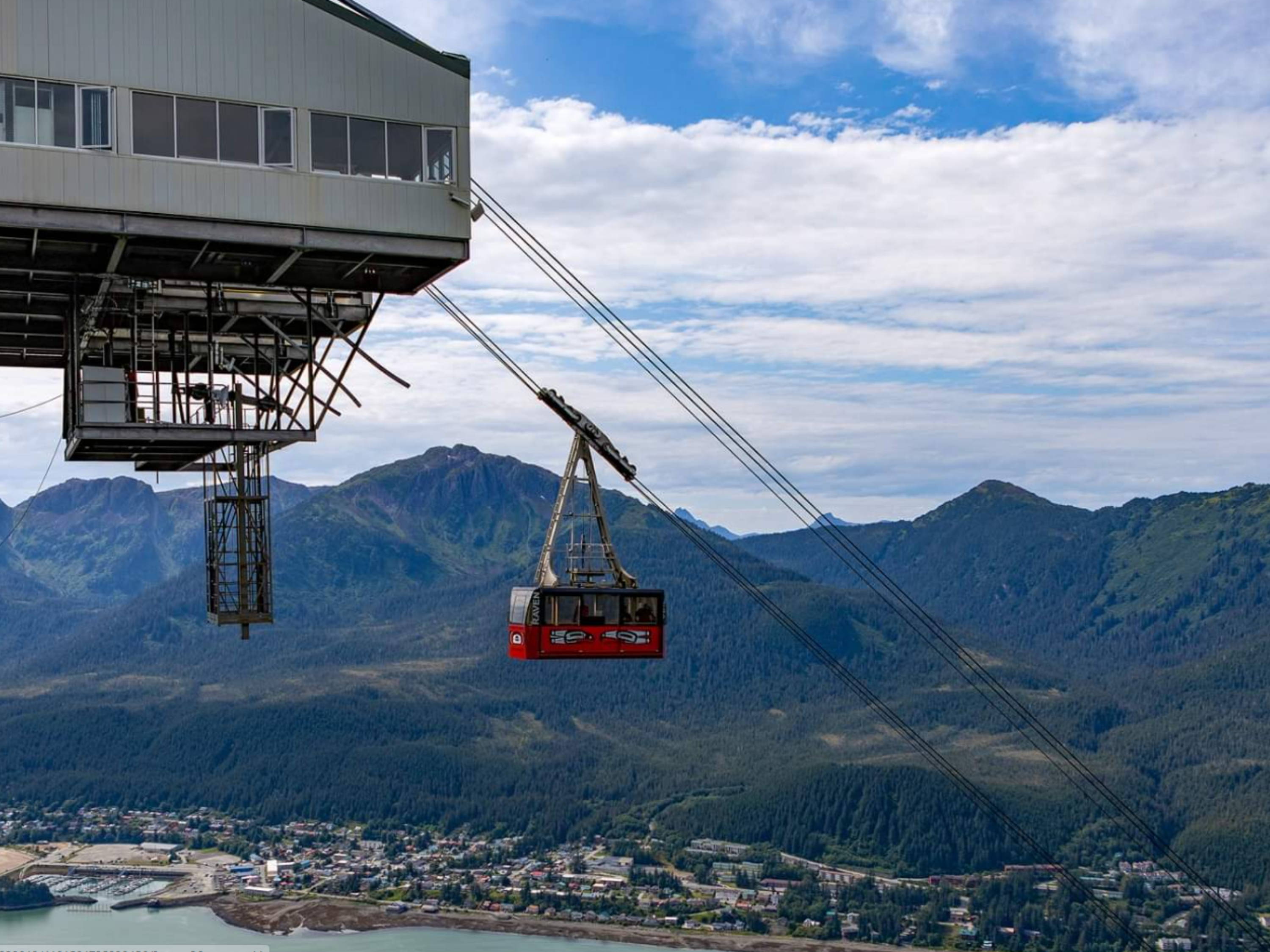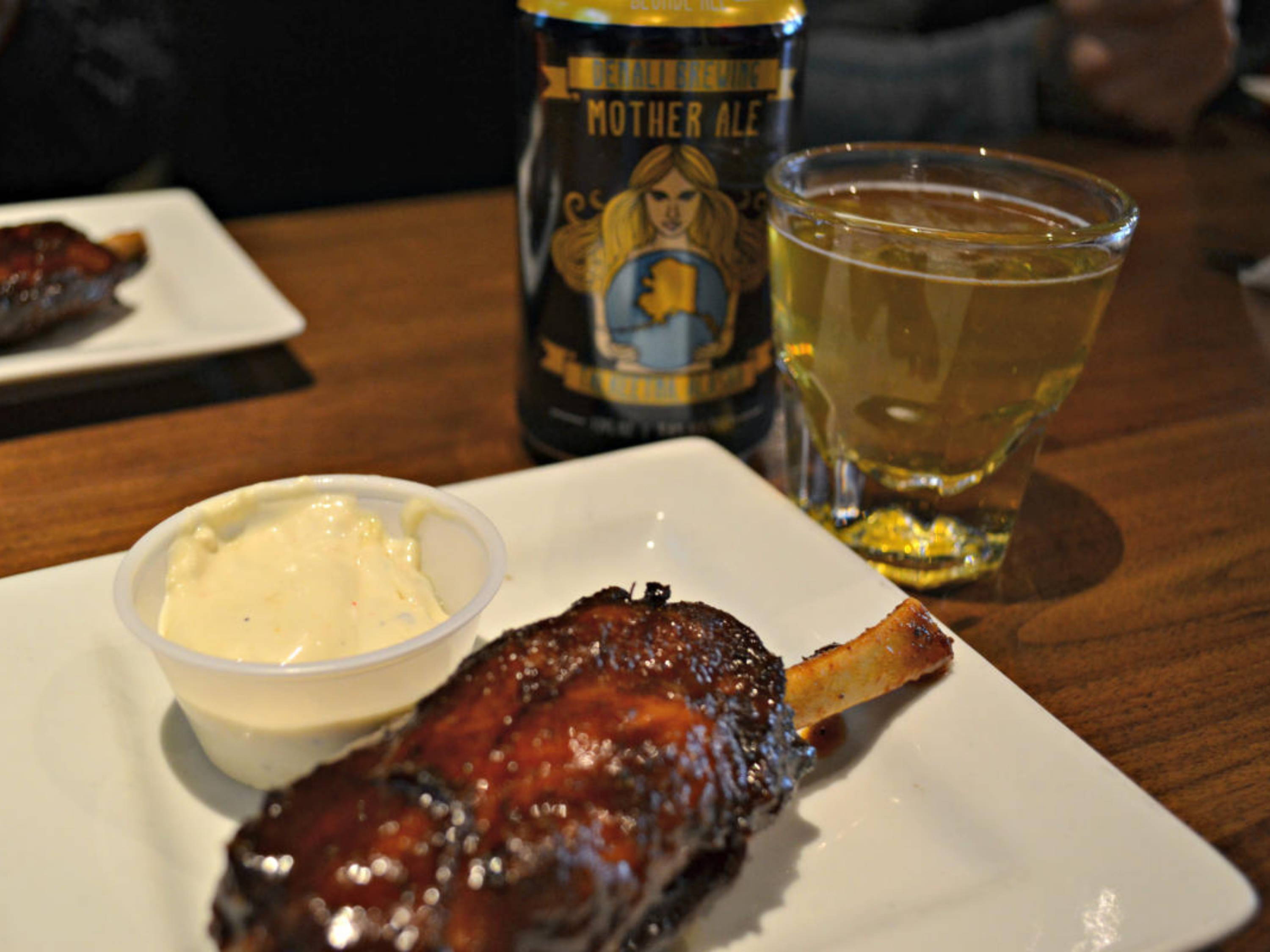 Get tickets $5 cheaper when you book with us in advance! Normally $50, $35 for those 13 and under. Pick up advance-purchase tickets at our Juneau office on Egan Drive. Ascend 1800 feet up Mount Roberts. Explore the Nature Center, Timberline Bar & Grill, and the gift shop. Stop by the Chilkat theater to watch an 18-minute award-winning film on Tlingit history and culture.
A day of tasting, touring and local flair. This Tour with Taste includes a historical walk in Juneau and plenty of Alaskan food. The Prohibition Progressive Party is age 21+, and includes three courses in different locations.
Wondering how to spend a day in Juneau? Book a self-guided tour via smart device using provided electronic bikes. 4, 8, and 24 hour options available.
Ready For Adventure?
How Should We Contact You to Confirm Your Reservation?
*Terms and conditions apply. See all details below.
All excursions are subject to change without notice. Descriptions, departure times, itineraries, pricing and locations may be altered and may vary due to unforeseen circumstances. Descriptions, schedules and excursion lengths are all based on approximate times and predetermined points of interest. Changes may be unavoidable and can be made at the tour operator's sole discretion. Departure times and meeting places will be advised via UnCruise Adventures printed on the shore excursion ticket. As a delay may result in a missed excursion or interfere with the excursion's normal operation, guests are required to report to the specified location, at the designated departure time. You will be required to pay for your shore excursion order in full using our secure online credit card processing. You will receive instant online confirmation that your order has been paid in full. You will receive an online confirmation once payment have been processed. Download the full terms and conditions and refund policy for our Juneau Tours here.