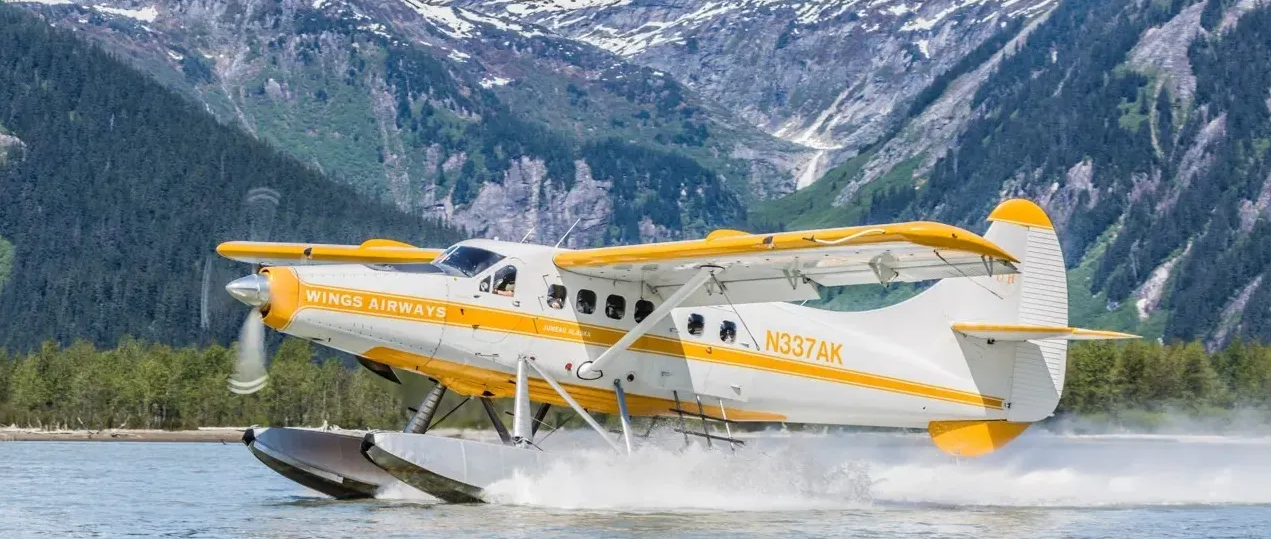 Now Open. Pre Sale 2023 Tours Near Juneau.  
Call Direct to Reserve 907-209-4039
From helicopters to whale watches, continue the adventure in Juneau! Whether before your UnCruise or after, why not extend the adventure with tours on land, sea, and air from Juneau during your stay. Enjoy all the best the city has to offer - book your tours directly through our Juneau office today! We are one of the oldest operating small ship tour providers in Juneau and we can provide the personalized service of a dedicated agent to book your tours directly. Get the insights from a local and save on pre-season bookings now, plus lower cost tram tickets, and more!
We are locally-owned and operated with 26 years of experience. We're passionate about sharing the best of Juneau with our guests and are here to help you with all of your travel planning needs.
Complete your booking request below or contact our Juneau specialist directly.
Ph: 907-209-4039.
Email:chrisd@uncruise.com
Most Popular Cruise Shore Excursions

Experience this premier excursion from the best vantage point, from a comfortable sea plane! See the wonders of Juneau and the beauty of the glaciers on this float plan tour. Each passenger has the advantage of a window seat along with expert storytelling and narration of the history during this multi-glacier flightseeing!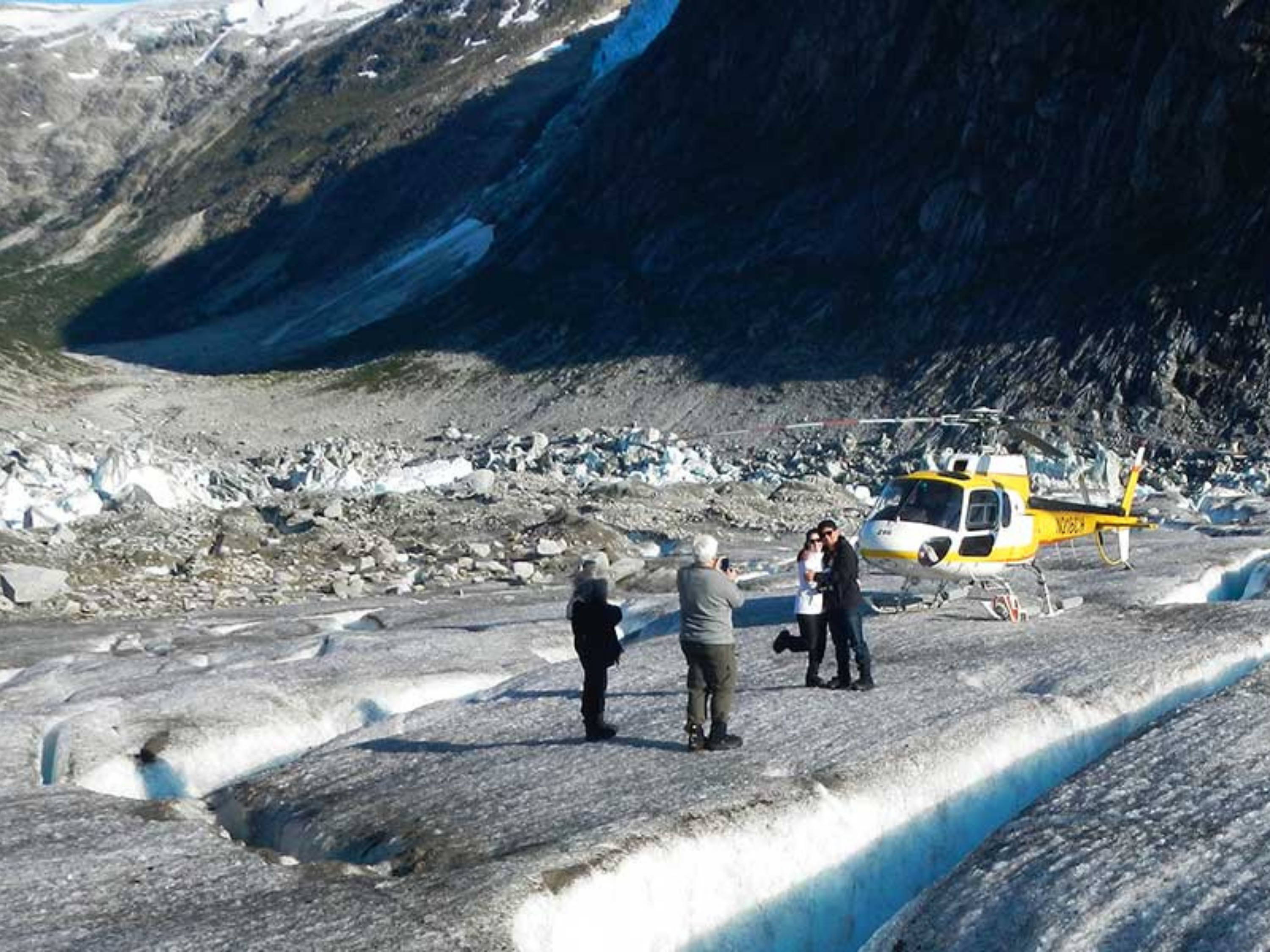 See some of the most impressive local glaciers and walk along ancient ice. Choose from options such as a Helicopter Glacier Walk, Glacier Trek, Extended Glacier Trek, and even Helicopter Glacier Dog Sled Adventures!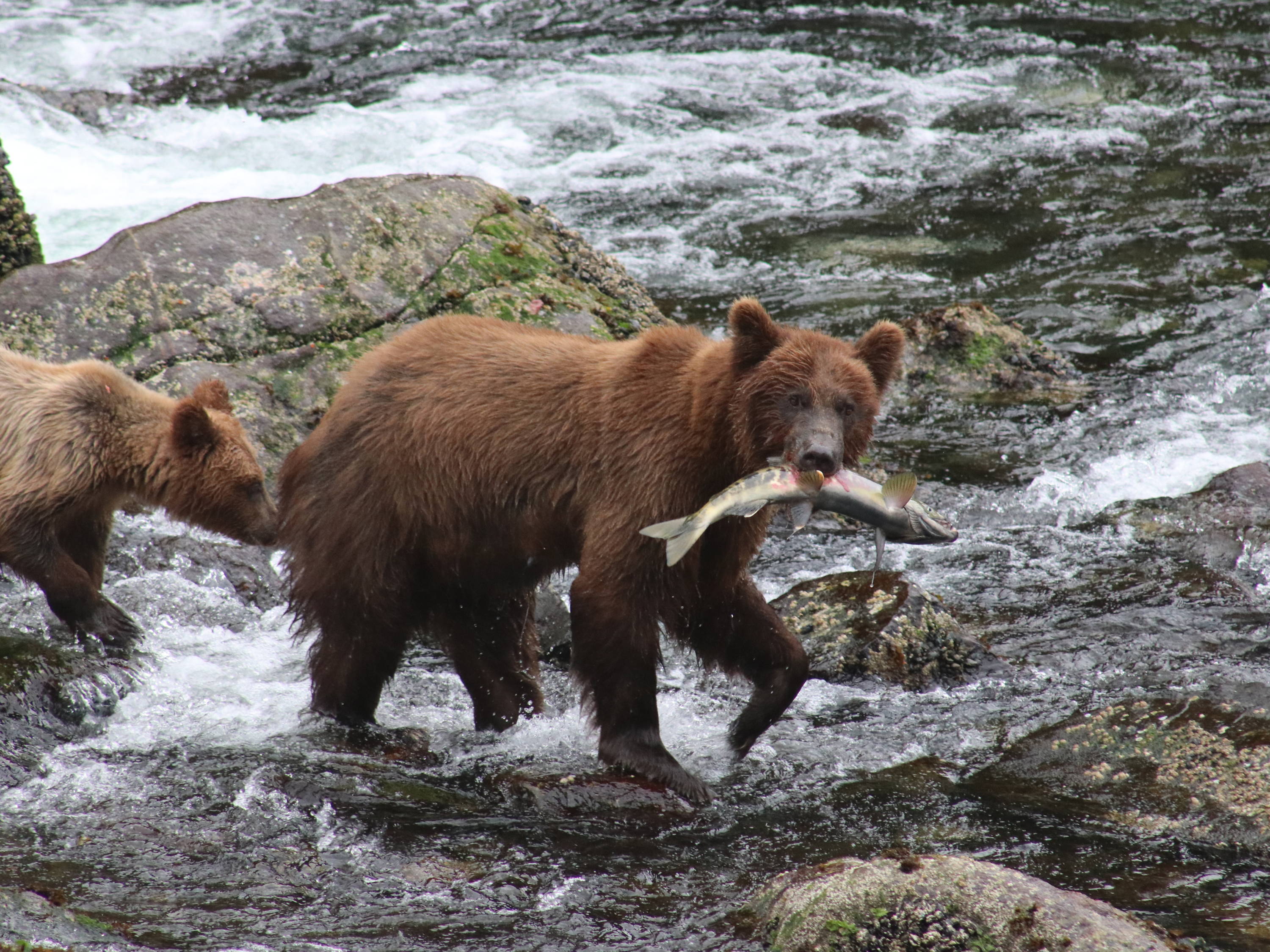 This unique tour includes floatplane flights, wildlife kayaking from Windfall Island to Pack Creek, and famous brown bear viewing at Pack Creek. Includes professional guides, all equipment and gear, rain jacket and pants, permits, transportation, picnic lunch and snacks, bottled water. An 8 hour excursion.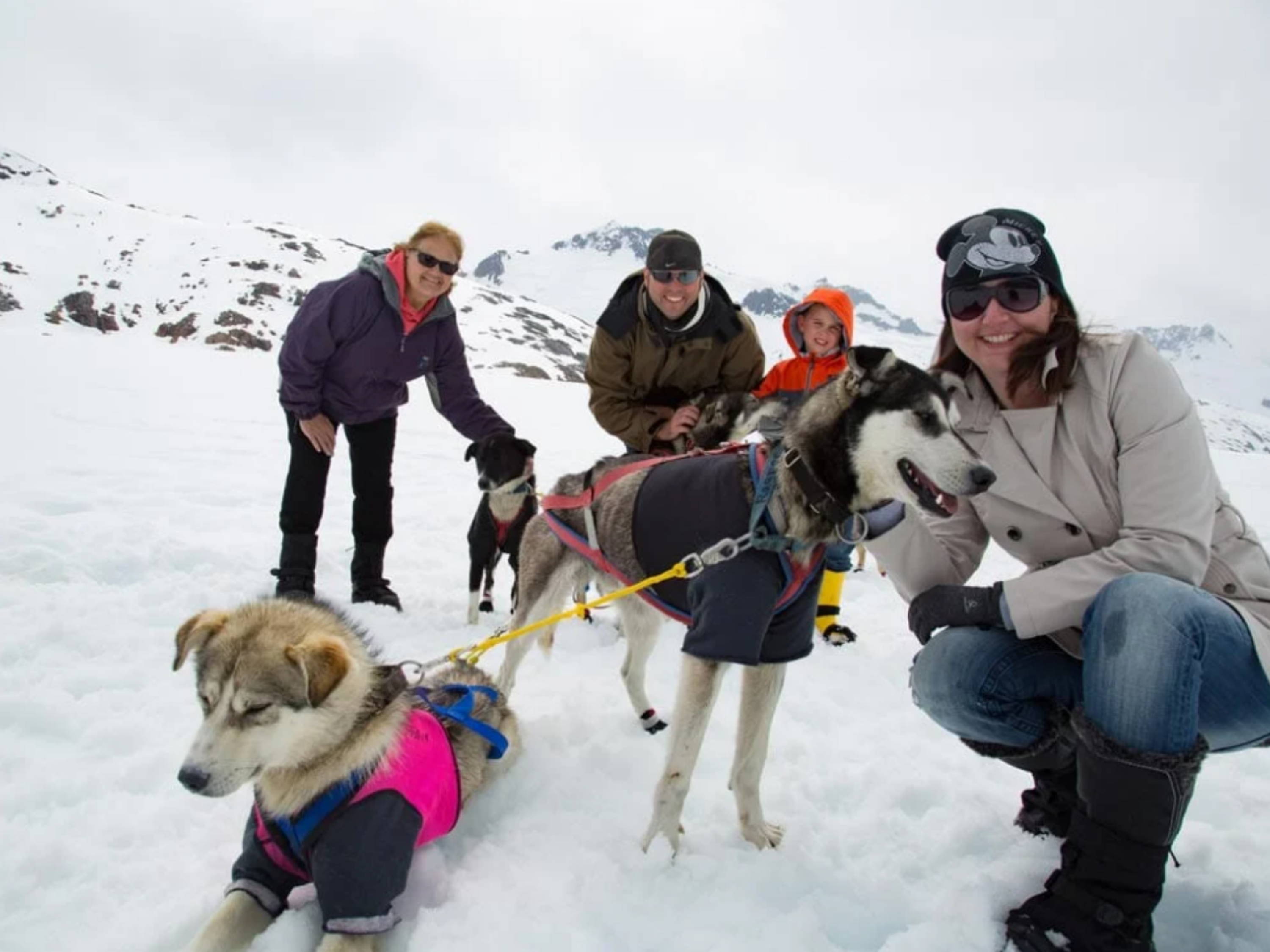 This is among our most popular activities and includes a helicopter flight, one hour at dog camp, and 20 minutes mushing time. Learn about dog sledding from the professionals, and meet this summer's puppies! Professional photos available for purchase.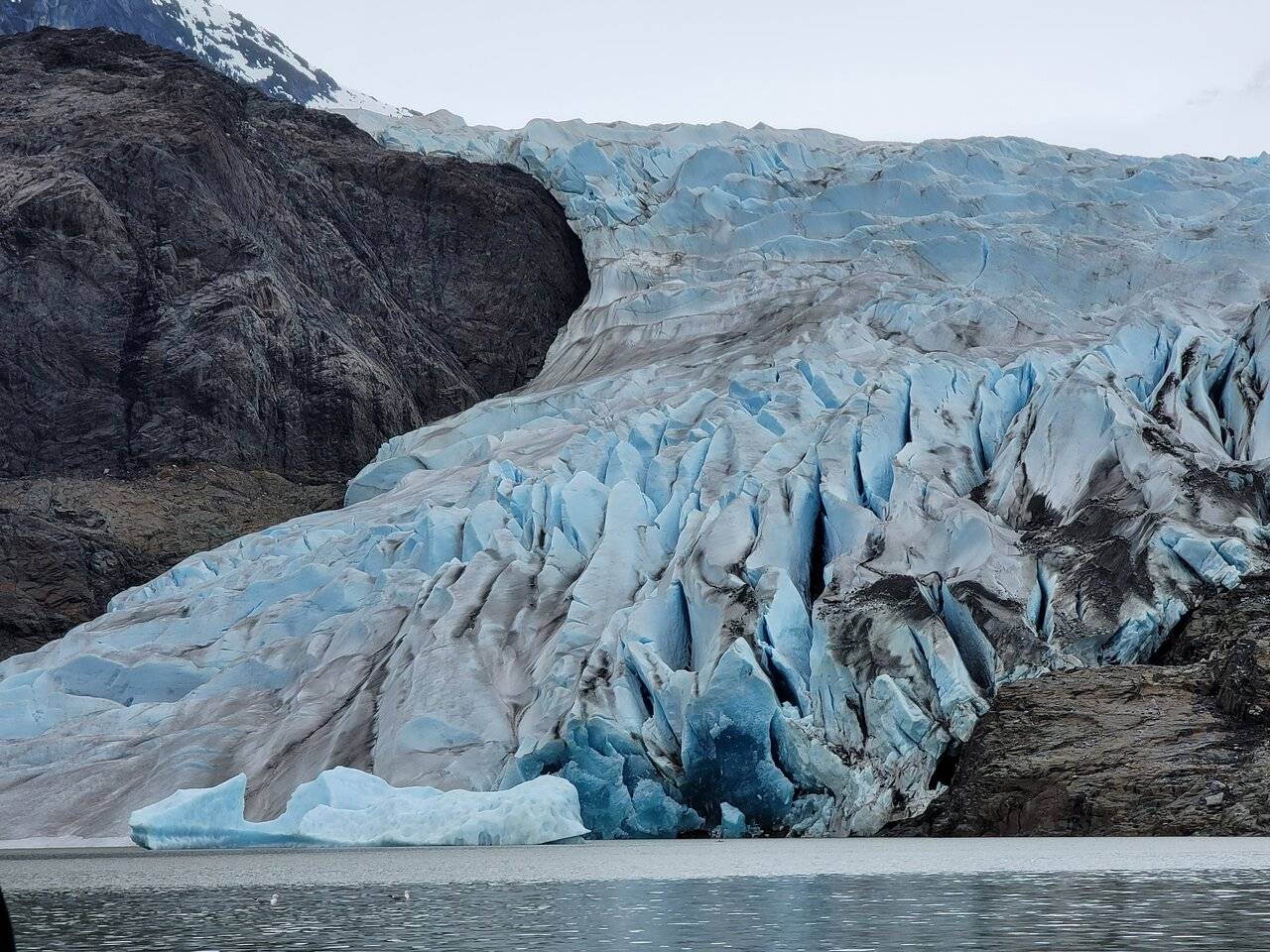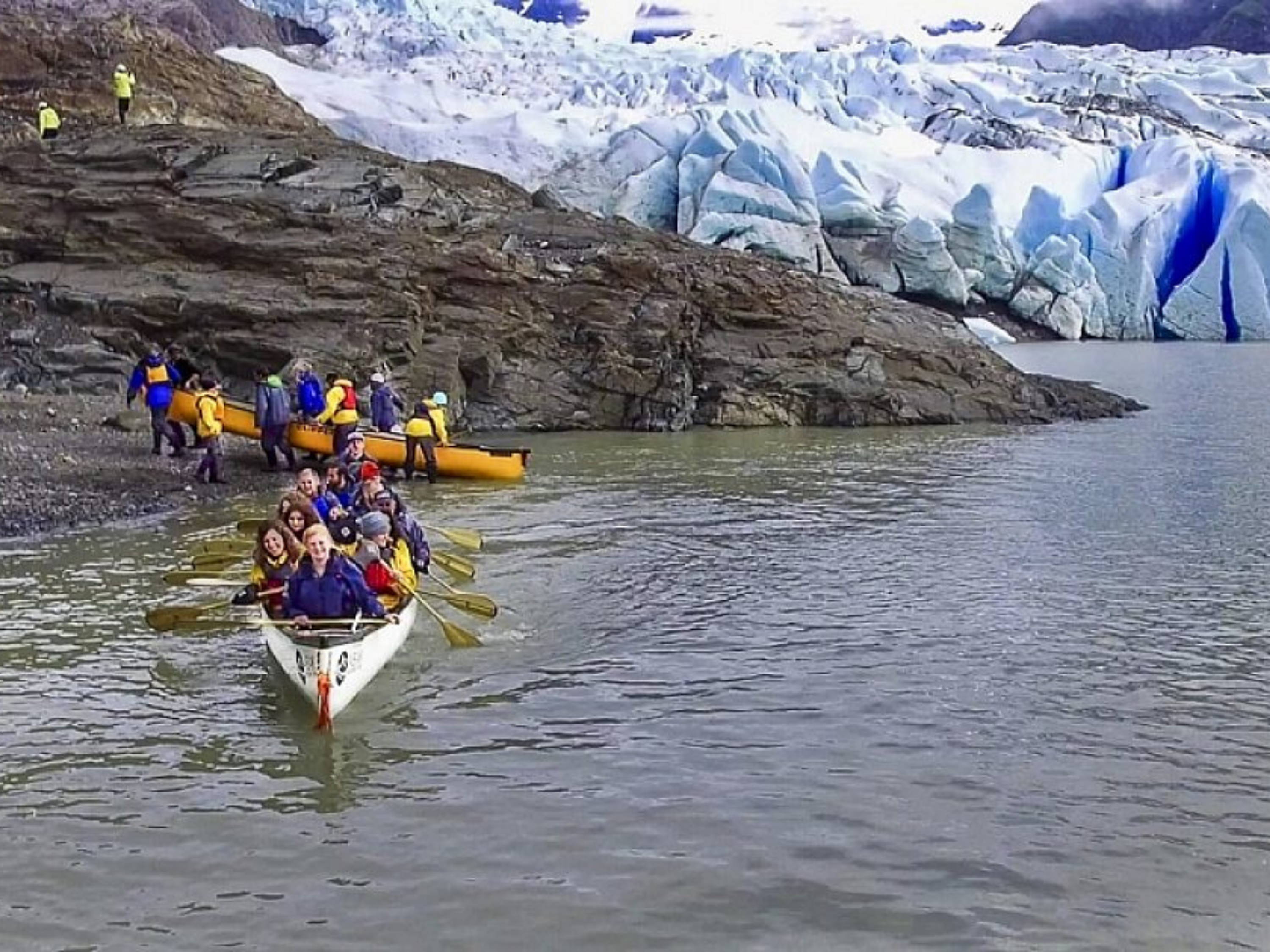 Salmon, Halibut, or Trout fishing experience with professional guides. Guests will need to purchase an Alaska non-resident-fishing license from the guide costing $25. Options for shorter or longer trips including some with seaplane flyout.
Book adventure with incredible views. Eight hours of active hiking and glacier trekking adventure. Trip goes rain or shine and includes professional guides, all equipment & gear, rain jacket and pants, permits, roundtrip transportation, and a hearty-healthy snack.
This paddle is a six hour tour, rain or shine.Canoe in 8 or 12 person canoes across the glacial lake. Trek along the edge of the glacier, exploring an array of glacial features - moulins, conduits, cabes, tubes, and more.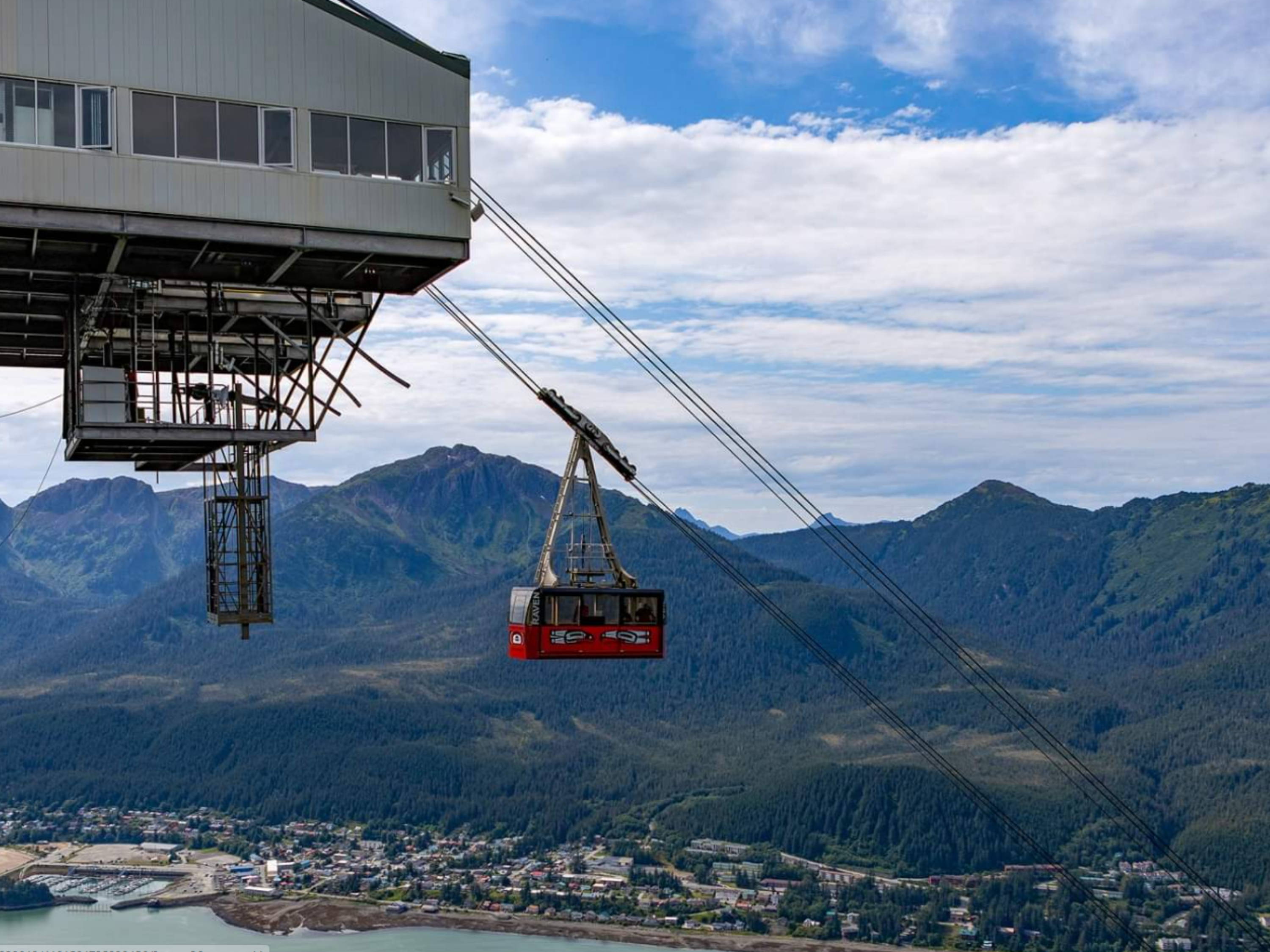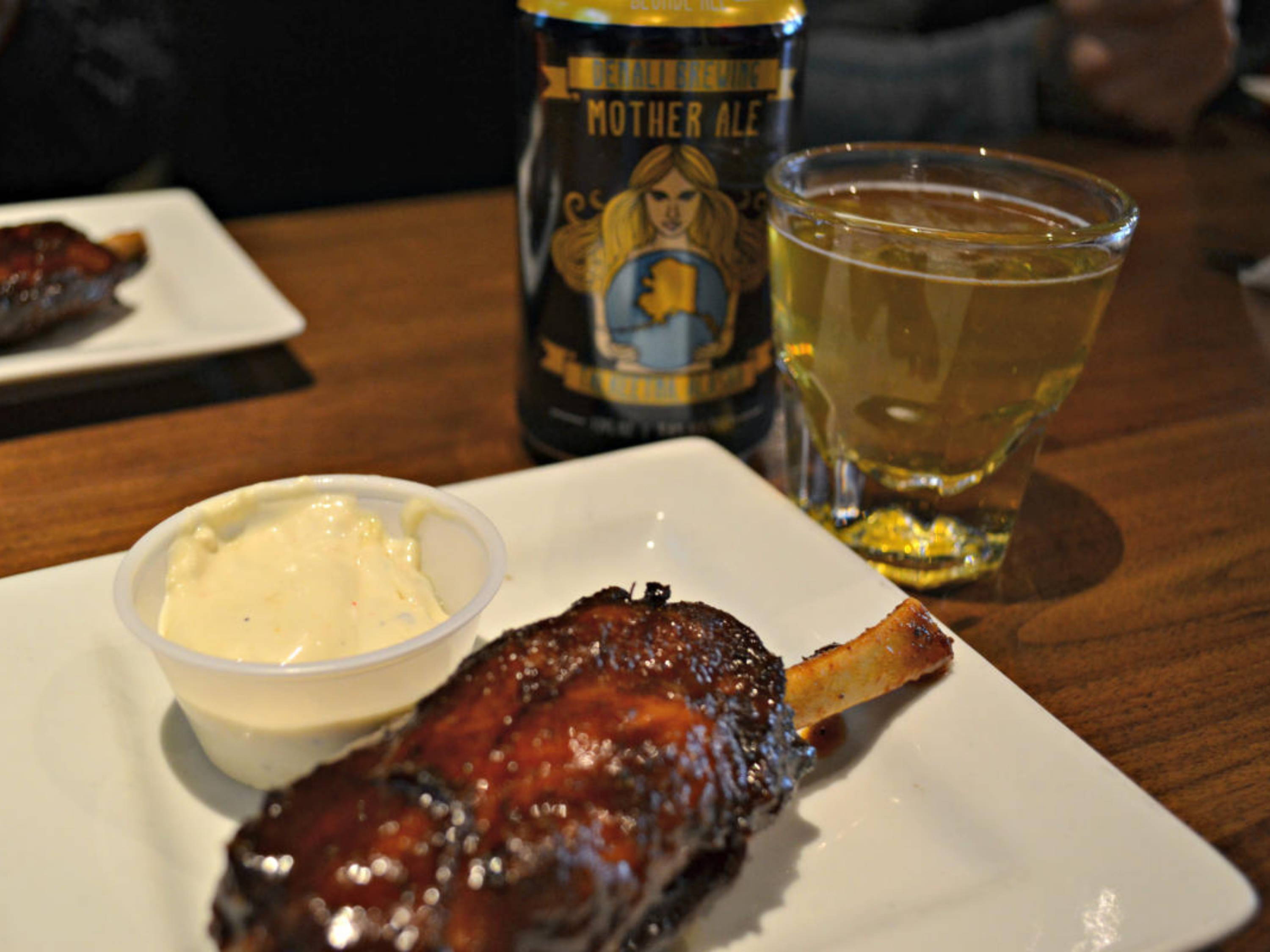 Get tickets $5 cheaper when you book with us! Ascend 1800 feet up Mount Roberts. Explore the Nature Center, Timberline Bar & Grill, and the gift shop. Stop by the Chilkat theater to watch an 18-minute award-winning film on Tlingit history and culture. Los of hiking trails, and good and beer at the top with a view.
A day of tasting, touring and local flair. This Tour with Taste includes a historical walk in Juneau and plenty of Alaskan food. The Prohibition Progressive Party is age 21+, and includes three courses in different locations.
Wondering how to spend a day in Juneau? Book a self-guided tour via smart device using provided electronic bikes. 4, 8, and 24 hour options available.
Ready For Adventure?
How Should We Contact You to Confirm Your Reservation?
*Terms and conditions apply. See all details below.
All excursions are subject to change without notice. Descriptions, departure times, itineraries, pricing and locations may be altered and may vary due to unforeseen circumstances. Descriptions, schedules and excursion lengths are all based on approximate times and predetermined points of interest. Changes may be unavoidable and can be made at the tour operator's sole discretion. Departure times and meeting places will be advised via UnCruise Adventures printed on the shore excursion ticket. As a delay may result in a missed excursion or interfere with the excursion's normal operation, guests are required to report to the specified location, at the designated departure time. You will be required to pay for your shore excursion order in full using our secure online credit card processing. You will receive instant online confirmation that your order has been paid in full. You will receive an online confirmation once payment have been processed. Download the full terms and conditions and refund policy for our Juneau Tours here.