Adventure Specialists
How to Book Your Adventure
It's uncomplicated, and easy as 1-2-3!
Review our itineraries, rates, and dates
Pick your destination and itinerary
Request your adventure
Our knowledgable sales counselors are ready to answer any questions along the way.
Online
While our web inventory isn't live, you can still submit our online form: select your itinerary, departure date, and cabin category and include a traveler information to request a booking Or send us an email at sales@uncruise.com. Within 24 hours, one of our sales counselors will contact you by phone or email—whichever your preference—to confirm your reservation and cabin
By Phone
Give our sales counselors a call to book your cruise.
Office Hours:
Mon–Fri: 7:30 am – 4:00 pm PT
Sat & Sun: CLOSED
Reservations:
USA/Canada Toll-free: 888-862-8881
International Toll-free: 800-50060006 (Australia, Germany, New Zealand, Switzerland, United Kingdom)  
Groups & Charters
USA/Canada Toll-free: 855-575-9358
International Toll-free: 800-10008003 (Int'l prefix required - typically 00)
---
Prefer to Work with a Travel Agent?
Choose a Certified UnCruise Adventurist to help with your trip planning needs. Find an Agent
Questions? We have answers!
FAQs
Whether you're planning a voyage or want to make it extra special for friends or family, we've answered common questions about everything from gratuities and payment schedules to packing and activities.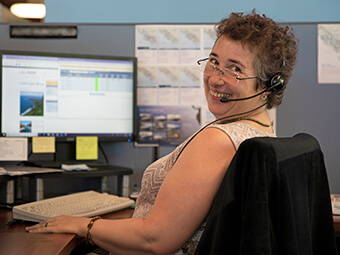 Travel Protection
For some peace of mind, and to help protect your investment, we recommend purchasing a travel protection plan. For your convenience, we offer a plan through Travelex Insurance Services. Speak to an UnCruise sales counselor to request a quote.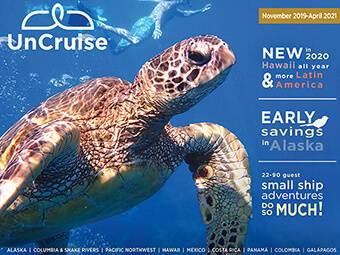 Request Info
Stay up to date on the UnCruise news. Our brochures and emails will help you to plan your next adventure and make sure you're in the know on our itineraries and special offers. Sign up now!
---
"Our family had the most marvelous of times. Truly amazing sightings of wildlife and the most accomplished crew. I cannot say enough about the service and the activities. It will be a memory of a lifetime for the whole family."
— Kathy H, Burlington, NC (Alaska)